Nature Wonder Wild Food Weekend

3 Aug 2010
The Nature Wonder Wild Food Weekend is held every year at the North Bend State Park, Cairo, located in the Appalachian Mountains, 25 miles East of Parkersburg, West Virginia. The Nature Wonder Wild Food Weekend is the longest running American wild food festival since its inception in 1968.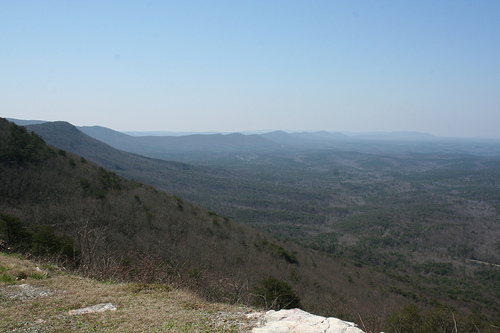 Origins : The Nature Wonder Wild Food Weekend was founded by Edelene Wood, who taught about wild food in West Virginia and was an officer in the Little Kanawha Regional Council. She wanted to write a book on wild foods but Euell Gibbons had already done that and made quite a reputation in the world of wild foods, so Edelene contacted him and they soon became friends. In 1968, North Bend State Park contacted her for assistance on getting a speaker for them for a nature lover's weekend event. Euell Gibbons was the speaker for the event every year until his death in 1975.

The Weekend Adventure : The Nature Wonder Wild Food Weekend starts on Friday at 2pm with registration and tour and goes on till 10pm. Saturday starts at 7am with a delicious brekfast and then a hike till 12pm when Lunch is served and the rest of the day is filled with fun-filled activities like the Wild Food Potluck Feast and Social Hour. Sunday would start at 7.30 with breakfast being served and then followed with a worship service and wild food appreciation activities.
Lodging : You would be able to get lodging arrangements easily as there are plenty of cabins that occupy 4 to 6 guests. These cabins provide kitchen facilities where you can cook your own food and also provide a fire-place for you to keep warm.
Nature Wonder Wild Food Weekend