The Fresh Food Festival
28 May 2010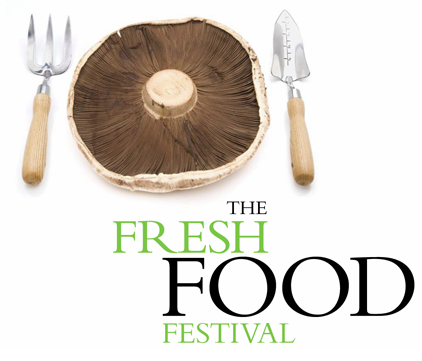 The Fresh Food Festival will be held in The Oracle, Reading on the 3rd and the 4th of June 2010. The dynamic Farmers' Market at The Riverside is the main attraction of this food festival. The Farmers' Market offers the best of traditional food and is set in the form of market stalls. A wide selection of delightful day and night activities including cooking demonstrations by TV chef James Martin as well as other popular chefs from the The Oracle's Riverside restaurant are quite entertaining. 
Moving through into the evening, there are live jazz acts, juggling activities, wine tasting, live opera, cocktail mixing demos and much more!  These activities add to the pomp and show of the food festival. This year, The Fresh Food Festival is in partnership with Reading UK CIC's. 
Several market traders showcase their products in the Farmers' Market. Some of the popular names include Anila's authentic sauces with products like chutneys, pickles and curry sauces. Then, there is Ascot ales with beer and ale to showcase, chilli queen with chilli based condiments, fabulous vodka company with vodka, give me cake with baked goods, pudding lane nursery with plants, the complete pig with pork and beef products,  Simon weaver organic with cheese and many more. 
The Fresh Food Festival