TASTE OF CHICAGO – The Schedule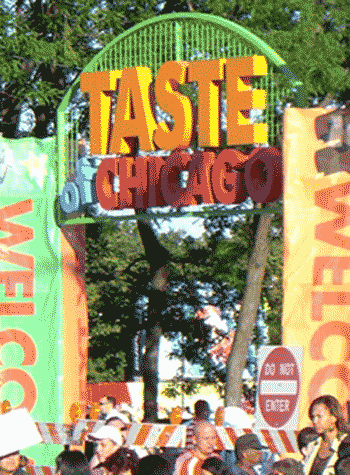 Attention food buffs and travel lovers Taste of Chicago is here! Mark your calendars prominently. The largest food festival of the Midwest – Taste of Chicago – will be inaugrated on June 25th, 2010. This ten-day event, scheduled from June 25th to July 4th, will display variety of ethnic as well as exotic Chicago culinary specialties. Above 70 restaurants will present a vast array of culinary delights ranging from classic to family favorites. Doreen's Gourmet Pizza, Eli's Cheesecake, Franco's Ristorante, Garrett Popcorn Shops (Chicagoland and O'Hare Locations), The Grill on the Alley, Guey Lon, Harold's Chicken #71, Harry Caray's, Hashbrowns, Home Run Inn Pizza and Iyanze are  few  of the participating restaurants. Approximately 3 million people are expected to mark their presence at this gigantic event to be held at Grant Park in downtown Chicago. 
A variety of unique musical performances shall entertain the guests throughout the period. The best part is that admission to this event is absolutely free. Taste of Chicago begins at 11 in the morning and closes at 9 in the evening except for the last two days when it closes off at 6 pm. I confirm my presence, do you?