Vintage Virginia Wine Festival - 2010 highlights
14 Apr 2010
Plan your 2010 trip to Virgina in June's first weekend to visit a spectacular and one amongst the largest running wine festival – The Vintage Virginia Wine Festival 2010. This lively event is held in Centreville in June every year which showcases tastings offered by over 50 wineries.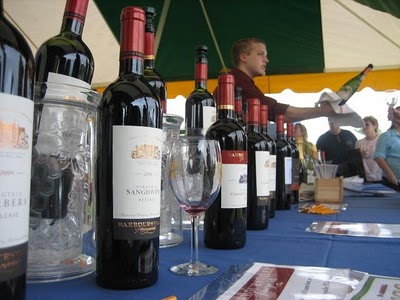 Acorn Hill Winery, AmRhein Wine Cellars, Belle Mount Vineyards, Bright Meadows Farm, Cave Ridge Vineyard, Chateau Morrisette, Chrysalis Vineyards, Davis Valley Winery&Vineyard, Fabbioli Cellars, Fox Meadow Winery, Gadino Cellars, Hickory Hill, Hidden Brook Winery, Hiddencroft Vineyards, Hill Top Berry Farm&Winery, Horton Vineyards, James River Cellars, Lake Anna Winery, Lost Creek Vineyard & Winery, North Mountain Vineyards, Peaks of Otter Winery, Rockbridge Vineyard, Shenandoah Vineyards, Sunset Hills Vineyard, Tomahawk Mill Winery, Veramar Vineyard, Villa Appalaccia Winery, Vino Curioso, West Wind Farm Vineyard & Winery are a few to name amongst the participating wineries.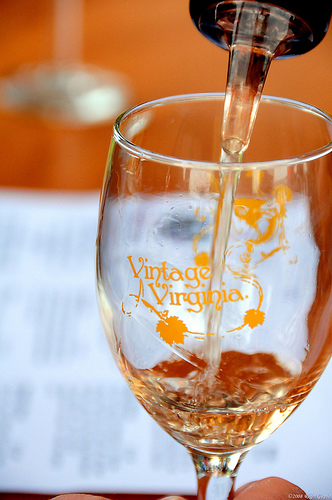 Wine, undoubtedly, is the chief highlight of this festival each year but it offers scrumptious food items in plenty. Artisan breads, Maryland crab cakes and hundreds and thousands of varieties of sweets are sure to tickle your taste buds. Apart from this the event has several activities for children including and children's musical group Gamelan and Virginia Marine Aquarium and some fine art exhibits too. 
The Vintage Virginia Wine Festival will always remain a treat to one's eyes. Enjoy your time while you can visit anytime between 11 a.m. to 6 p.m. Tickets can be picked up from local wine outlets or they may be booked online as well.
Vintage Virginia Wine Festival - 2010 Highlights