Big Tomato Sale SF Bay Area

Heirloom Tomatoes
 
 Announcing a wonderful heirloom tomato sale which benefits victims of the Haitian Earthquake is being held by Bountiful Garden. Founder Frank Huguenard has been growing heirloom tomatoes for several years with a passion for giving back to the community.
In the Spring of 2006, Frank decided to convert his hobby into a proactive sustainable humanitarian relief fund raising program.  This year, he has grown over 140 varieties with over 1,000 plants in the ground at various homes throughout the bay area in hopes of raising over 15,000 pounds of fruit. In 2009, our plans are to have Bountiful Garden operations set up in 50 cities across the country.
 
The annual spring sale includes more than 150 varieties this year and benefits Haitian earthquake survivors.  The next event is being held this Saturday, April 10th at 10445 Orange Avenue  which is located near McCleallan off #85 in Cupertino from 8:00 a.m. to 5:00 pm.  Two more sales have been added -  April 17th and 24th - see you there tomato-lovers.


This could be your summer harvest!
 
Bountiful Garden will also be selling plants at the Spring in Guadalupe Gardens event on Saturday April 24th from 10:00 a.m. - 3:00 p.m..
for more information:   http://www.grpg.org/
Please help spread the word.  They have  thousands of healthy plants to sell and all the money is for a good cause.
This year promises to be their biggest and best sale to date with as many as 150 varieties of tomatoes in all kinds of shapes, colors and flavors. Grow your own and give up those carboard tasting store bought "love apples" IE tomatoes.
 Plants are $3 each. 408-255-2010, www.bountiful-garden.org.
Remember not all tomatoes are red!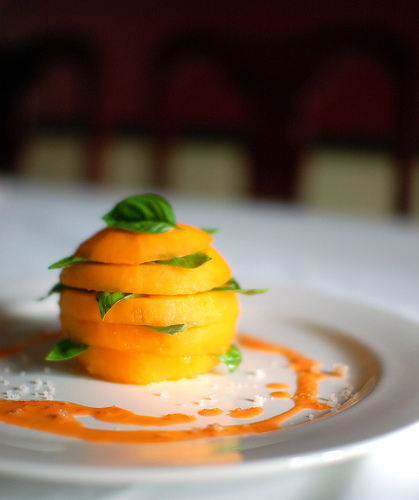 Mary-Anne, list owner TomatoMania - http://groups.yahoo.com/group/TomatoMania 
where you learn how to grow the best tomatoes!
 
Site Editor
http://www.ifood.tv/
 
Thai Food Editor
http://ThaiFood.bellaonline.com
Big Tomato Sale SF Bay Area