Ile de France Interactive Paring & Recipe Contest
22 Oct 2007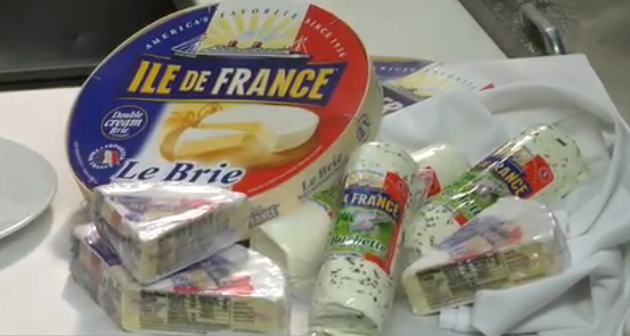 Foodie Fans - Ile deFrance is having a recipe contest http://iledefrancecheese.com/blog/
Show your iFood pride and send  in links to your videos on iFood.TV for all to see!
It's time for a contest for gourmet cheese lovers!
Whether you have fun cooking, savoring delicacies, or pairing gourmet cheese with your other favorite foods, here is a great opportunity for you.
Enter a photo or video showing you cooking with Ile de France cheese, and you could win a gourmet cheese basket!
There are two prize categories: one for best photo, the other for best video.
A total of four gourmet cheese baskets will be awarded (two for best picture, two for best video.)
Check out what your fellow cheese enthusiasts created.
For FAQ, and rules, please click here.
Hurry as the contest ends on the 31st of October.
To participate, send us your pictures and video links at interactivecontest@iledefrancecheese.com
Image credits: iledefrancecheese.com
Ile De France Interactive Paring & Recipe Contest