Strip of Meat and their Nude Male Caterers!
4 Dec 2009
How would you like to have partially nude and gorgeous men waiting to serve you in any way they can!!!  No..no..it is definitely not what you are thinking!!! A little naughty, arent we!!! I am talking about Nude Waiters from Strip of Meat!!! Strip Of Meat is a newly opened caterer at New Zealand that in their own words" add a sexy dimension to your party and while providing professional catering service also provides attractive and barely dressed waiters as perfect eye candies!!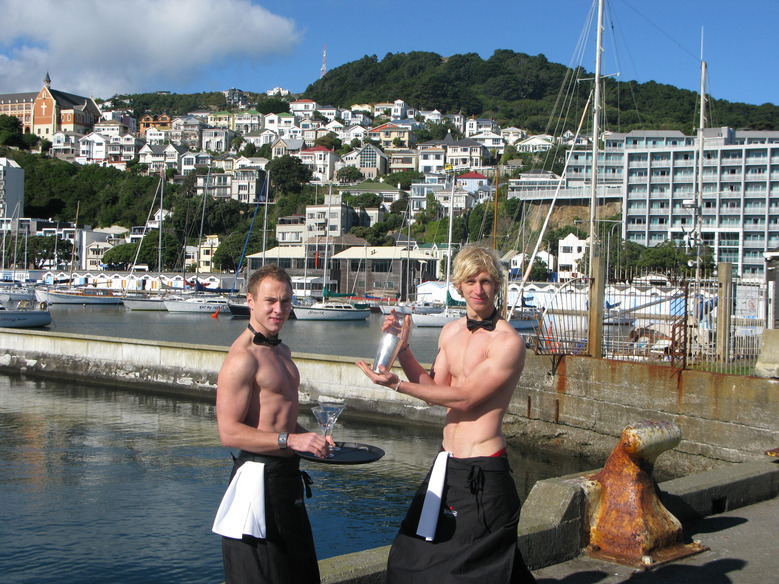 A look at the pictures is enough to get you believing!! Bare Torso-ed and as you can see sometimes even bare butt-ed..the Strip of Meat seems to be making quiet an impression amongst the ladies. As long as they don't show too much meat and get too crass, I have a feeling that Strip of Meat will go a long way!! By the way the wild ones among you is also in for some luck, they are ready to meet your wilder needs but there is just a small request to not get too wild!!! If you know what I mean!! Go Strip Of Meat!!!
Strip Of Meat And Their Nude Male Caterers!