Laloo's Litti, Charles' Chukka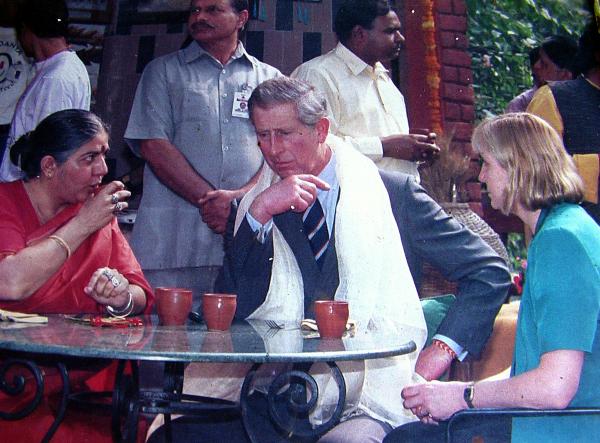 Laloo Prasad Yadav has by far been the most popular politician in the country, thanks to his native wit and rustic charm that has cut across people from all walks of life within India and abroad. His one-liners have made even his most ardent critics smile. His antics to connect with the common man have drawn immense media attention.
He's done what no politician would ever dare to do. He's roamed the streets of Patna (state capital of Bihar) on cycle rickshaws and on elephants back, hosted litti-chokha parties, played Holi bare-chested on the streets, participated in local festivals like "Chhath", acted in Bhojpuri (local language) and Bollywood films- all this, during his stint as the Chief Minister of Bihar, which most citizens would term as being a disaster (atleast for us Biharis). Yet, few will disagree with the fact that he's the most successful Railways Minister India ever had. Since he came into power 3 years ago, apart from making some radical changes in the railways' functioning, he's resolved to serve passengers "pure, indigenous items".
Laloo announced the use of "khadi" (instead of cotton) bedrolls, "kulhars" or "chukkas" (earthen cups) as opposed to plastic cups and "mattha" (salted buttermilk) instead of cola. Railways also began to serve fresh fruit juice and bananas from Hajipur, Bihar.
Prince Charles enjoys tea from a "Kulhar" or "chukka" (earthen cup) at Dilli Haat, New Delhi
These experiments met with varied degrees of success but one dish that was immediately lapped up across all stations is "Litti-Chokha", a rural delicacy of Bihar. "Litti" is made by stuffing "sattu" (crushed gram) and some spices in rounded wheat dough and baking it on fire. Once prepared, it is dipped in "ghee" (clarified butter) and served hot with "Chokha" or "Baingan ka Bharta" (baked/grilled eggplant, mashed and mixed with seasonings…similar to "Baba Ghanoush").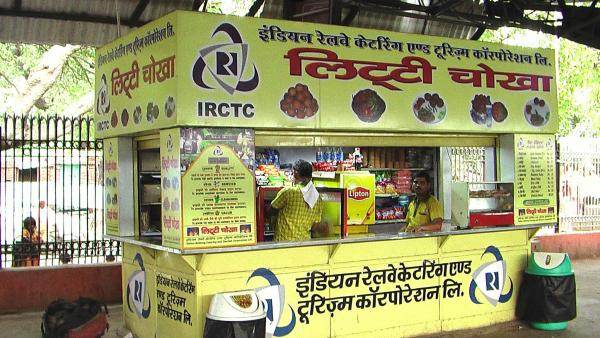 A "Litti-Chokha" stall at Platform 12, New Delhi Railway Station
P.S.: Laloo is now a brand name. Apart from having a television serial, a bollywood film and a toy named after him, there's also a dating site termed after the most famous political couple- www.laloorabri.com. By the way, Laloo's wife (she too became the Chief Minister of Bihar) shares her name with a very popular milk based dessert in northern India, called "Rabri".
Laloo's Litti, Charles' Chukka