2009 Alabama Barbeque Championship

29 Oct 2009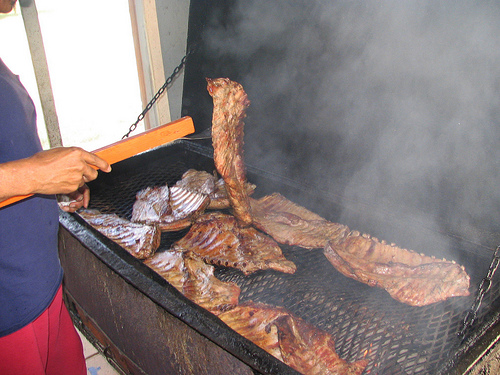 2009 Alabama Barbeque championship making its debut this Halloween weekend comes with huge prize money worth $50,000l luring talented participants from across the globe to flaunt their culinary skills. Scheduled to be launched on October 31st, Friday, the competition that is named "King of the Pit" will surely be a treat in itself to witness the experience barbeque teams battling out to grab the Title crown and the cash money.  
2009 Alabama Barbeque championship promises to bring in the best of the business griller to Talladega Superspeedway. With great ambience, talented barbeque teams, appreciating crowd and delicious food, the 2009 Alabama barbeque championship is a not to miss event for all the food lovers across the world.
For further details of this championship, please chick here.
To make things more interesting and unbelievable, this event will witness barbecue and racing going hand in hand.
The entry fee includes two tickets to the AMP Energy 500 Sunday afternoon. For teams arriving early, discounted tickets will be available for the NASCAR Camping World Truck Series Qualifying Day Friday and the Mountain Dew 250 Saturday. Â 
For more details regarding discounts and other offers, please click here
 
Team Registrations:- Â 
One can register his or her team online for taking part in this wonderful competition.  All the registration fees can be paid through credit card. The details can be viewed by clicking here.
Judge registrations:-
IF you want to judge the bench of skillful grillers then you can register yourself online for more help click here.
Direction Map:-
If you need help of a map to reach to the venue of 2009 Alabama Barbeque championships then click here.
In 2009 Alabama Barbeque championships the participants will be playing with serpent breathing fire (the grill) on the world biggest and dangerous racetrack, and to add to the flavor its starts on the Halloween. That's what I call "Scary".
 
 
2009 Alabama Barbeque Championship