Phuket Thailand Annual Vegetarian Festival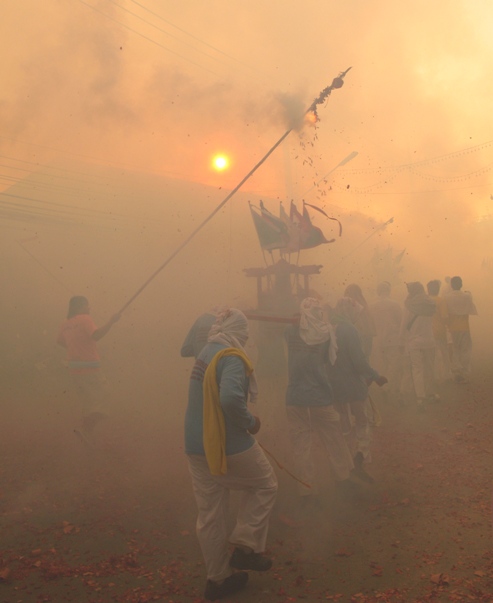 photo-http://phuket-photos.blogspot.com
It is Vegetarian Festival time in Phuket. Held on the first 9 days of the ninth Chinese lunar month.  This annual festival this year runs October 18 ending October 26, 2009.  During this time Thai-Chinese celebrate a tradition established after an auspicious ocassion in 1824 when a visiting Chinese opera troupe had fallen seriously ill.  They were "healed" by eating only vegetarian foods.
During this 9 day festival many processions occur daily, fire crackers are set off, drummers endlessly play, participants refrain from doing wrong, eat only vegetarian meals, abstain from alcohol and sex.
Face piercings, walking on fire, and other extreme acts of faith are practiced.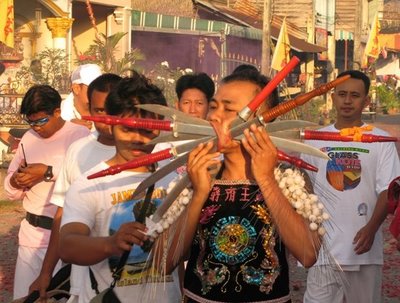 photo - http://phuket-photos.blogspot.com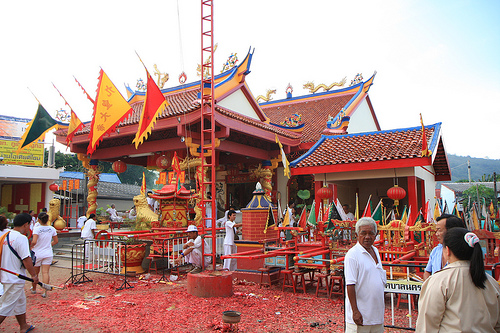 Chinese Temples are the center of the festivities, prayers, incense burning and processions.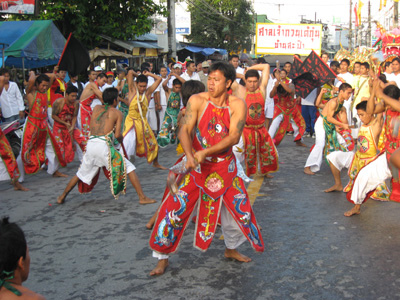 Traditional Chinese brightly coloured embroidered garmets are magnificent to view in the parades during the Phuket Town Vegetarian Festicval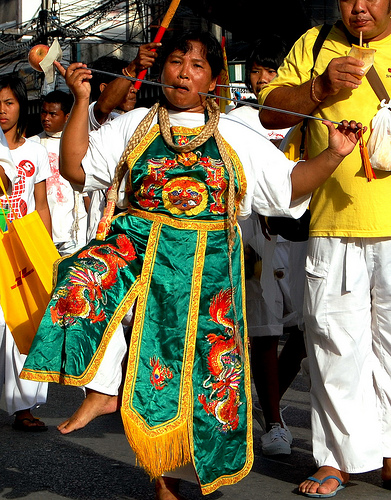 Mae Song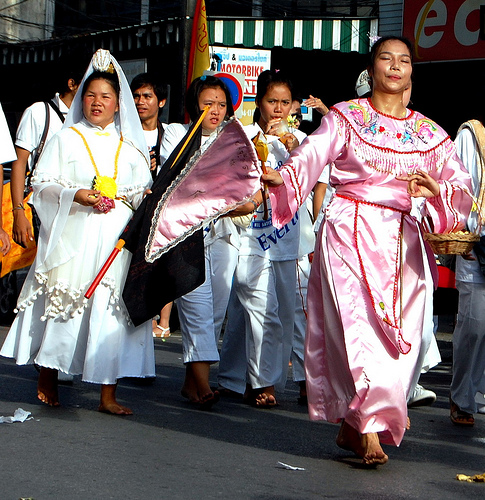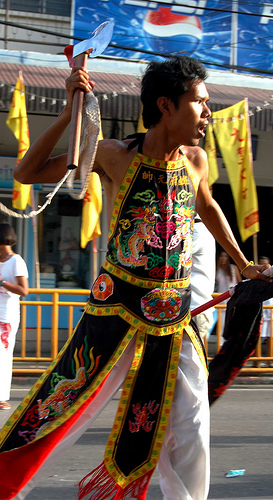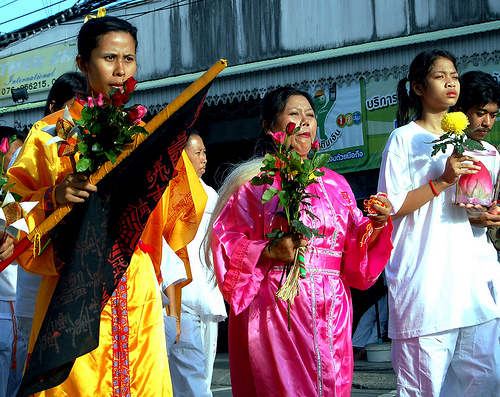 Trances and prayers to ward off evil spirits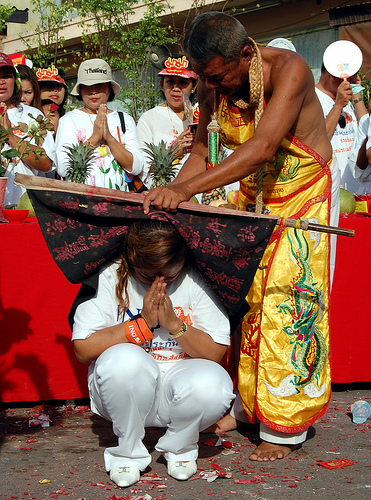 Choosing random warrior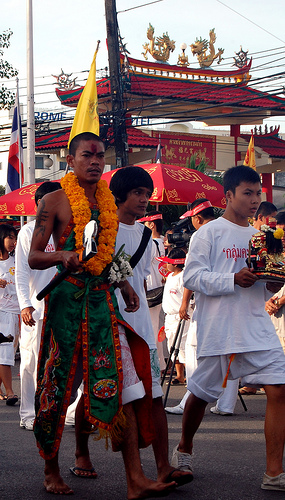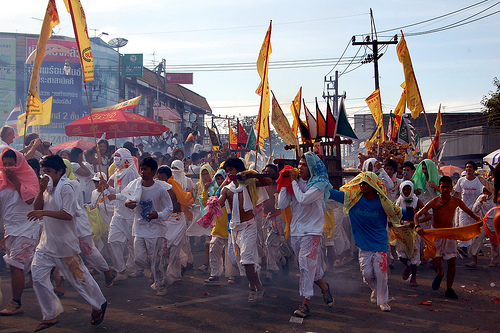 Fire crackers are set off everywhere!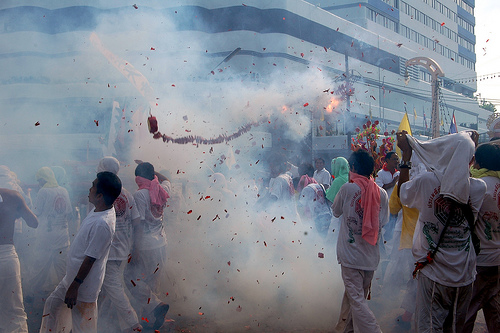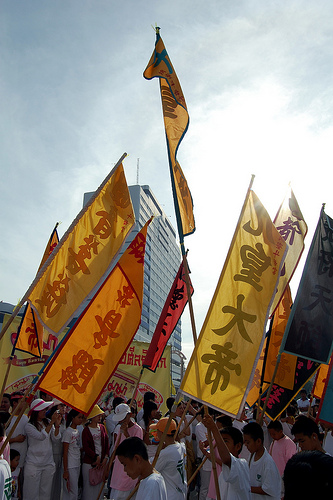 Many of the participants dress in white which symbolizes purity.
Watch for the next blog which will capture some of the amazing vegetarian fare of Phuket Town Vegetarian Festival.
Phuket Thailand Annual Vegetarian Festival