Did You Have Any Of These 8 Alcoholic Milkshakes

9 Feb 2011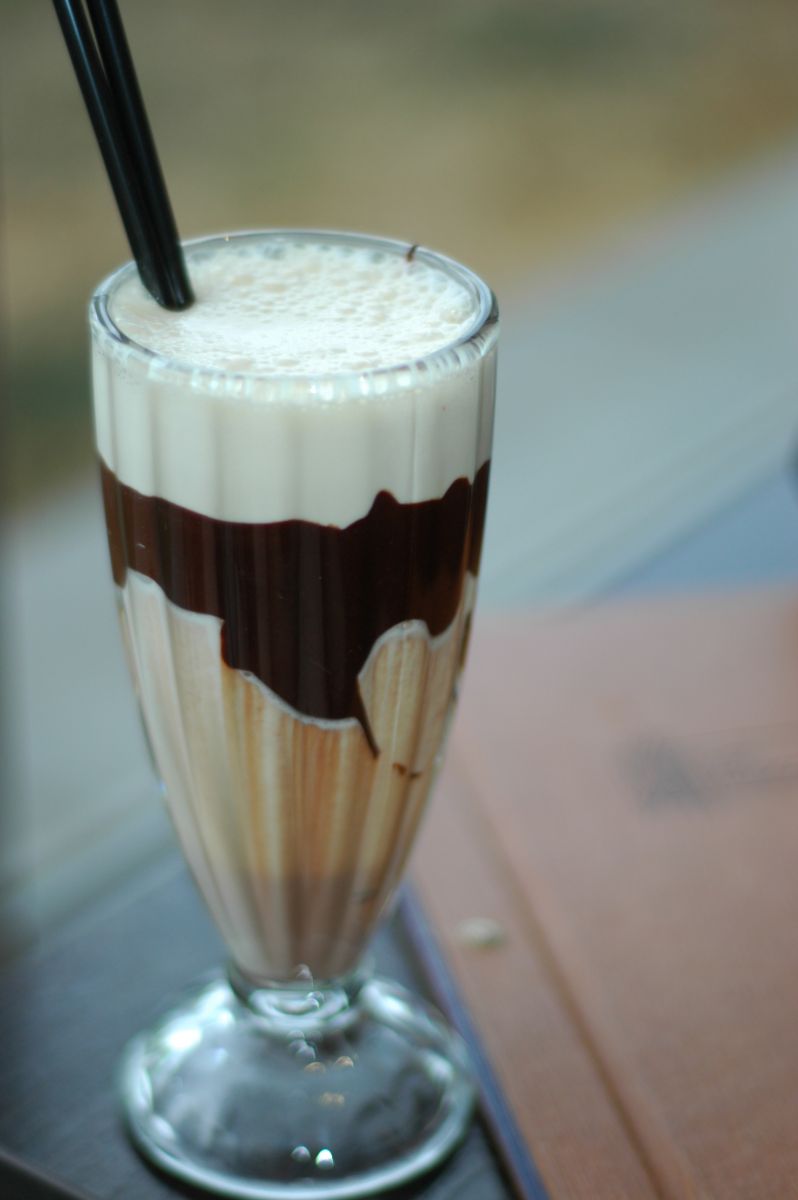 Well some people just love testing the waters and experimenting with the most unlikely objects. Alcoholic milkshakes are one such discovery.
Milkshakes at Bobby's Burger Palace: This is a new burger chain that is started by Bobby Flay. Their specialty is not just the burgers, it is the Spiked Milkshakes, available in selected locations. These alcoholic milkshakes can be found in flavors like Vanilla Caramel Bourbon, Pineapple Coconut Rum Mango and Mocha Kahlua Vodka flavors, and cost $7.50.
Milkshakes at Taste Gastropub: Florida has a new restaurant on the block. Started by Chef Allen Susser's, this place is called Taste, and apart from giving diners some refreshing items on the menu, they also serve some alcoholic milkshake flavors. This $6 Pina Colada Panna Cotta, which is a part of the dessert menu, is topped with vanilla-pineapple compote.
Adult Root Beer Float at The Phoenician's Relish Burger Bar: The drink costs $12 and the float is made with Three Olives Root Beef Vodka, vanilla ice cream and draft root beer. You can sip this alcoholic milkshakes while taking in the great view of the golf grounds.
The Dude Milkshake at Little Big's: This Texas joint serves some great alcoholic milkshakes, to their burger fans. The White Russian milkshake is can give you quite a high and complete the meal. You can also try The Big Pink.
Milkshakes at Dolce Vita Gelato & Espresso Bar: This Austin based bar serves many alcoholic milkshakes, and their best selling one is the Sorberita. This alcoholic milkshake flavor is a new version of the fruit sorbets. If you have a thing for chocolates then try the Cioccolatini which is made from Kahlua. They even has Guinness beer in gelato flavor.
The Twinkie Boy and The Lunchbox: At the BLT Burger one can come across an array of alcoholic milkshake flavors. The Twinkie boy has vanilla ice cream, caramel syrup and twinkies while the lunchbox has vanilla ice cream, grape jelly and peanut butter. Each cost $11.
Grasshopper, made with green-hued Creme de Menthe: In Washington DC, there is a classic American diner called Ted's Bulletin. While most of the things in the menu are hat one expects, alcoholic milkshakes in the dessert menu might come as a surprise. The place offers these alcoholic milkshake flavours White Russian, Tequila Sunrise and Bailey's Caramel Macchiato for $7.99 each.
The Monkey Business at Town Talk Diner: This is a place in Minneapolis, and the diner serves cocktails as well as alcoholic milkshakes. The Monkey business is one such drink that combines chocolate, peanut butter and banana with bourbon. One can also try out the Apple Pie malt, which is another one of the alcoholic milkshake flavors that they have.
Image Credit: spokanicity.blogspot.com
Did You Have Any Of These 8 Alcoholic Milkshakes