Health Benefits Of Soy Milk

28 Jan 2011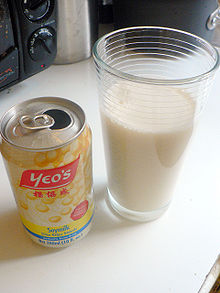 The health benefits of soy milk are plentiful. It is usually consumed by people who are lactose intolerant and cannot have dairy products. In addition, many people drink it for the extra health benefits, it provides.
Soy milk is made from the soy bean which after being cleaned and soaked overnight is pureed. Soy contains a lot of vegetable protein so it is an excellent supplement for a vegetarian diet. Very few people are allergic to soy milk as opposed to dairy so it can safely be consumed by all. Soy milk helps in lowering cholesterol; it has less saturated fat than regular milk. Thus, it helps in reducing the risk of coronary heart disease. 
There are about 20 mg of isoflavones in each cup of soy milk which help in easing menopause symptoms. It also helps in the prevention of osteoporosis and reduction of risk for prostate and breast cancer. Research studies have indicated that soy milk helps with diabetes and kidney disease. The glycemic index in soybeans and legumes is extremely low which makes them a significant constituent of a healthy diabetic diet.
Now that you know all the health benefits of Soy milk, the next time you are at the grocery store make sure you pick up a carton. It comes in plenty of different flavors, so you can try whatever suits your fancy.
Image Credit - Wikipedia
Health Benefits Of Soy Milk