Drink Milk To Cut Heart Disease Risk

23 Dec 2010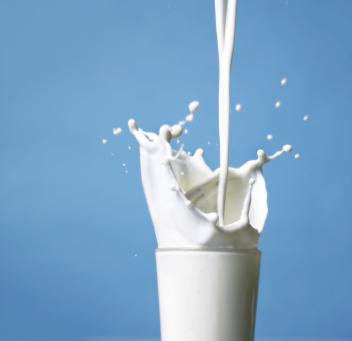 If you love to have milk – then there is one more reason for you to have milk every morning. Based on the results of a recent study, the researchers at Harvard University, have adviced the public to drink milk to cut heart disease risk. This is especially true for the people who have a family history of heart problems. According to the study, drinking at least 3 glasses of milk daily helps to decrease the risk associated with various types of cardiovascular disease.
To tell you more about the study, this research, which was recently carried out at Harvard University, found a prominent link between consumption of low fat dairy products and increased risk of heart diseases and associated mortality rate and stroke risk. Milk and heart disease have found to have a very close relation. Cindy Schweitzer who is the Technical Director at Global Dairy Platform says "Milk and dairy are the most nutritious and healthy foods available and loaded with naturally occurring nutrients, such as calcium, potassium and protein, to name a few. It's about going back to the basics; maintaining a healthy lifestyle doesn't have to be a scientific equation,"
Research was carried out to find the relation of milk and heart disease on nearly 300 men and women who were overweight. Overweight people usually have a risk of heart diseases, as their cholesterol levels are usually on the high  with increased levels of fat in the blood. It was found that those people, who had high intake of dairy intake, lost 38% weight more than others who were on a low dairy intake.
Unfortunately, on the contrary there is a myth that dairy products cause heart diseases which has been completely written off by the recent study. 21 studies were conducted on around 350,000 people and it was found that dietary intake of various kinds of saturated fats were no way associated with cardiovascular disease or any kind of heart disease. In fact, it was proved that such products helped to reduce heart ailments – this was revealed in American Journal of Clinical Nutrition. Milk and heart disease thus, had a close association which played a significant role in healthy living.


Thus, it was suggested that 3 glasses of milk in a day, as a part of breakfast preferably helped to reduce heart ailments – the most prominent way is by bringing about a control on weight and strengthening the immunity levels of individuals. Though, direct consumption of milk is always recommended, yet those who are not able to have milk directly can take in various kinds of dairy products. 
Image credits - marlerblog.com
Drink Milk To Cut Heart Disease Risk