Scientists Say Yes To Meat & Milk From Cloned Cattle
7 Dec 2010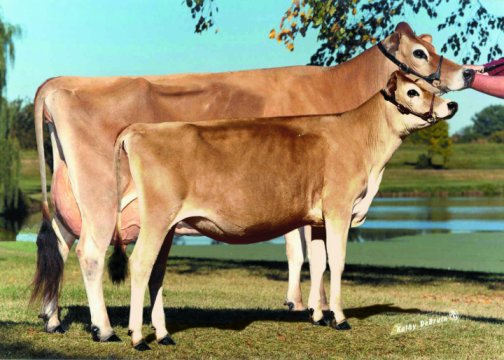 Scientists Say Yes To meat and milk from cloned cattle! The industry experts believe that this nod will see a large surge in sales of milk and meat derived from the cloned animals.
5th July 1996 was an important day in the history of mankind because the first cloned sheep Dolly was born on that day. Since then cloning has become a routine affair, many animals are being cloned. But even after so many years, people and government both are doubtful about the safety of food products derived from cloned animals. The government advisory committee known as Novel Foods and Processes has suggested that the meat and milk derived from cloned cattle and their offsprings are safer to eat.
This review was initiated by FSA, after it was found that food products were sold in many butchers' shops around US without substantial evidence or even proper license. This was dead against the FSA food laws because the safety rulings are always supported by a valid license. But the committee could not do much about the safety rulings because they had no request from the food producers wanting to sell cloned food products. Thus, FSA submitted a hypothetical application to initiate a review. The expert panel ruled that the meat derived from cloned cattle and conventionally-bred cattle looks and feels the same. And the experts added that even if some differences cropped up they won't show up beyond the second generation.
The committee further suggested that for the ease of consumers the cloned food products should be effectively labeled, which will help them to distinguish regular meat products from cloned ones. The committee has bought time to gather further data because the available evidence is relatively frugal. The committee's decision mirrored with results of the study conducted by US Food and Drug Administration in 2008. The study ruled that cloned meat and milk are very much similar to traditional milk and meats derived from regularly bred cattle. Thus, sale of cloned food products is considered legal in US, but the trend has not started in Europe.
The experts say that first batch of cloned cattle was imported by US three years ago, but no official checks were performed to check the status of their offspring. The agency announced in August that three bulls were born in UK with cloned embryos.  In September the agency warned that it is pretty difficult to differentiate cloned embryos with the regularly bred ones. The European law demands that controversial food products should be marketed only after getting the safety approval from authentic agencies. The agency's board will straighten out the issue in December by seeking approval of the other ministers. The agency's board will consider the decision ruled in favor of food products and the proposals put forward by European Commission seeking an approval to ban such foods.  
Image courtesy: shamelesscarnivore.com
Scientists Say Yes To Meat & Milk From Cloned Cattle