Easy Recipes Using Nestle's Carnation Evaporated Milk
13 Nov 2009
Today I am going to post a few recipes with a new product I tried recently. This weekend I got my hands on a can of the Nestle Carnation Evaporated Milk. For those not familiar with the concept, Evaporated milk is fresh milk, with half the water removed through gentle heating. As a result of this water evaporation, the milk is richer and creamier. The best thing I like with the Nestle variety is that it comes in fat free and 2% variation of the milk, which provides me with a healthier way to get richer servings.  I have traditionally used evaporated milk in desserts and baking to give it the extra flavor. But this time, I wanted to experiment a bit, so I decided to incorporate this in a few other ideas.
 
My mom and my sister were visiting me today; we haven't seen each other for a while so while I wanted to make something nice I also wanted something that's quick and easy to prepare. My mom loves pancakes for breakfast so I tried this Pear Oven Pancake. It is a variation of your regular griddle pancake but with a creamy filling baked into the pancakes. The pears add a nice crunch on top.
Pear Oven Pancakes
Prep Time: 15 mins
Bake Time: 15 mins
Serves: 3
 
Ingredients:
1 tbsp melted butter
¼ cup all purpose flour
¼ cup granulated sugar
¼ tbsp salt
½ can Carnation Evaporated Milk
2 large eggs
1 ripe pear½ teaspoon cinnamon
 
Start off by mixing about half a can of the evaporated milk with 2 large eggs. Separately mix 1/4 cup all purpose or whole wheat baking flour with 1/4 cup sugar (you can vary the sugar by taste), also add a pinch of salt. I prefer to add less and sprinkle some from the top. Separately, pour melted butter in cake pan; use a deep dish pan as these pancakes get fluffy. Finally mix all the ingredients together and pour into the baking pan.
 
Slice one ripe pear thinly and put it on top of the poured mixture. Bake it for 15 minutes at 420 Degrees. Ummm, it smelled so good. You can sprinkle some cinnamon on top or add some vanilla essence before baking and your kitchen will wake up all those sleepy heads and head them straight for breakfast !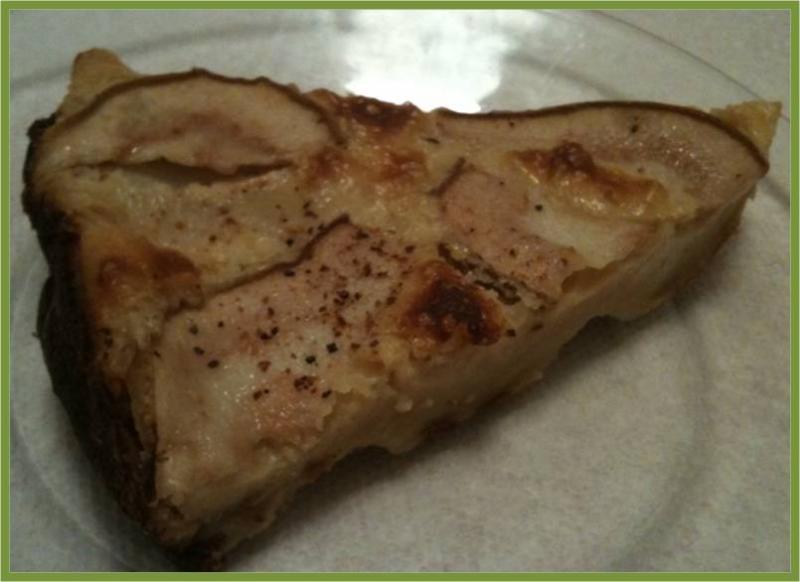 So, as you can tell this recipe was a complete hit with everyone and I still had about 1/2 can of the evaporated milk left. Instead of shelving it in the fridge (which it can stay for upto 7 days), I decided to use it for my lunch meal. After the sumptuous breakfast,   I was looking for something light yet hearty.  I had some sausages in the freezer, which I decided to make a soup out of. It is really simple.
White Bean Soup
 
Prep Time: 5 mins
Bake Time: 15 mins
Serves: 3
 
Ingredients:
1 tbsp Olive Oil
½ small onion
2 garlic cloves, finely chopped (I love garlic but if you don't, you can make do with 1 clove)
¼ cup flour
½ can chicken broth
½ can Carnation Evaporated Milk
½ can white kidney beans
Ham or Sausage sliced (add as much as you would like)
¼ cup Peas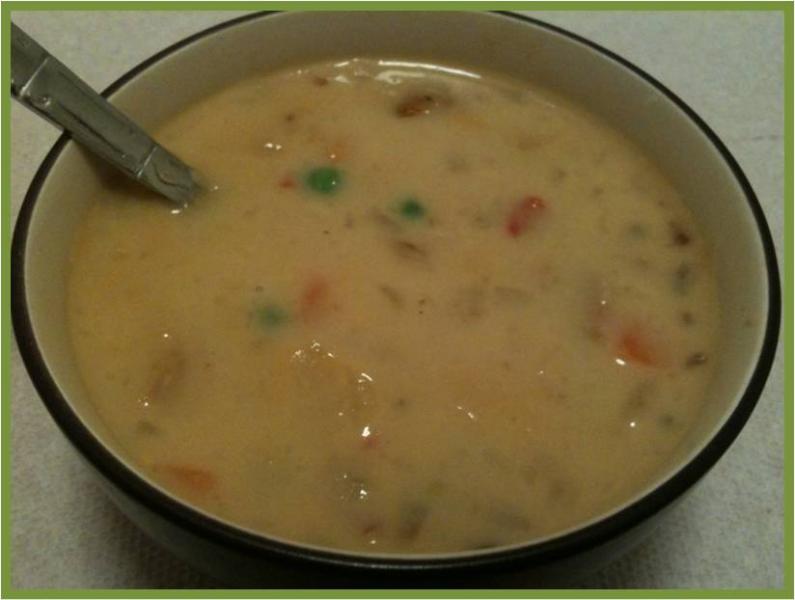 Just sauté some onion and garlic until tender, add in the flour for slight texture. Then pour about half can of chicken broth with the evaporated milk.  At this point you can add pretty much anything to the soup and it will taste good. I added peas, sausage, and light kidney beans. Heat it to a boil. Garnish with some black pepper and any fresh herb at hand, and you have a simple yet hearty soup ready. A crusty bread goes well with it.
 
You can find more ideas and recipes at nestle website, where I picked some of my ideas from. The holiday season is coming and any shortcuts help :)
 
It is that time of year when we're all looking for a little more inspiration in the kitchen. You'll find plenty of that in this Holiday Recipe Guide from Carnation Evaporated Milk, sponsor of this post. One delicious idea is to substitute Carnation Evaporated Milk for regular milk in your go to recipes. It makes all kinds of dishes richer and creamier.
 
Get your Holiday Recipe Guide as a downloadable PDF or by email.
 
Easy Recipes Using Nestle's Carnation Evaporated Milk