Indonesian Breakfast Menu
24 Apr 2009
The Indonesian Breakfast Menu is apt for you, if you are in the mood to try out dishes with the influence of different Eastern and Western cuisines. The Indonesian cuisine is strongly influenced by the Malaysian, Singaporean, Chinese, Indian and Western cuisines. Your taste buds can expect to feast on a global fare if you opt for the Indonesian breakfast or any Indonesian meal for that matter. Here's an Indonesian breakfast menu that you might want to try out!
FRESH FRUIT JUICE
You can start or end your breakfast with a glass of refreshing fruit juices made from seasonal fruit! You might want to slowly sip a glass of Avocado or Mangosteen juice! Salak, Rambutan, Jackfruit and Bananas ( the popular Balinese varieties of Pisang Bali and Pisang Mas), Mangga (mangoes) and Geruk Bali (seasonal pomelo) are all fresh fruits from which a range of fruit juices are extracted !
FRESH FRUIT PLATE
532792-indonesian-breakfast-menu.6a00d8341c509553ef0115701ff800970b-800wi
A Fresh Fruit Plate is a very soothing element of the Indonesian Breakfast Menu, especially in the hot weather! The fresh fruit plate consists of an assortment of various seasonal fruits. Watermelon, kedondong, jicama, buah, ripe papaya and rose apple are amongst the fruits that you'll see on your platter if you are going for a Javanese fare. Sprinkle some spicy or flavorful powder  on the fruit and enjoy the dish!
BUBUR AYAM(CHICKEN PORRIDGE)
The Bubur Ayam is an Indonesian Chicken Porridge that the Indonesians have for breakfast. You'll love this chicken and mushroom porridge with seasonings!
INDONESIAN VEGETABLE PORRIDGE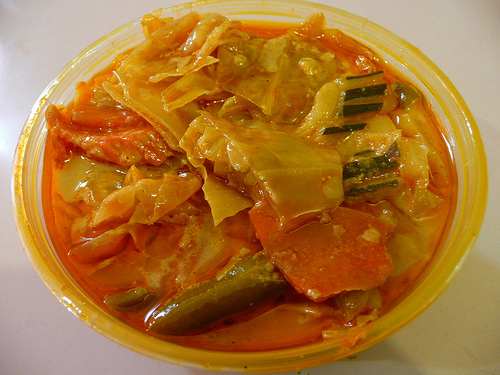 The Indonesian Vegetable Porridge is an essential element of the Indonesian Breakfast Menu. Lodeh is a type of vegetable porridge that is eaten by many Indonesians.
SOP AYAM(INDONESIAN CHICKEN SOUP)
The Sop Ayam(Indonesian Chicken Soup) is an irresistible starter for your breakfast! The Sop Ayam, made from chicken, shallots and vegetables is an Indian Breakfast Menu item that is a favorite of many Indonesians.
NASI GORENG
The Nasi Goreng(Fried Rice With Fried Egg) is an important dish of the Indonesian breakfast menu. The Nasi Goreng is a delicious Indonesian fried rice spiced up with tamarind and chilies and garnished with fried egg or prawns.
MIE GORENG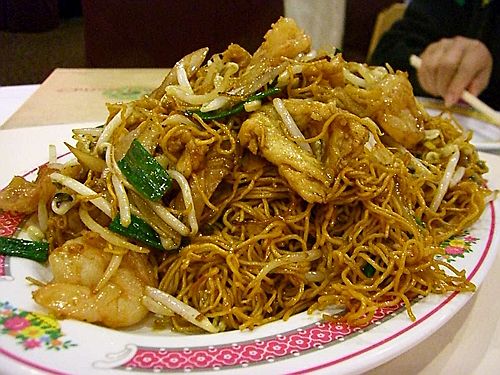 Your Indonesian Breakfast Menu popularly includes the Mie Goreng, a fried noodles dish consisting of shredded egg or shrimp with spicy seasonings.
PISANG GORENG (INDONESIAN FRIED BANANA)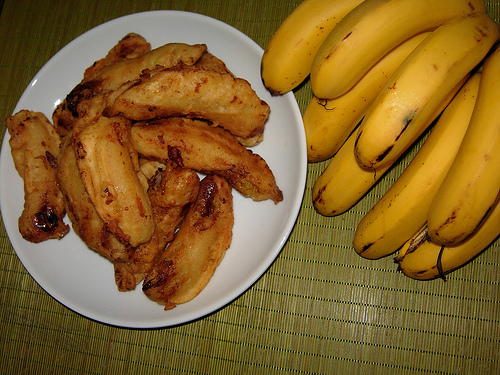 The Pisang Goreng (banana fritters) is a delicious fried banana dish that is fondly eaten at the end of the Indonesian breakfast or as a dessert.
KOPI SUSU (INDONESIAN COFFEE)
A glass of Kopi Susu (Indonesian Coffee) completes the Indonesian Breakfast Menu. The Kopi Susu is a cup of delicious coffee made with condensed milk/milk or whipped cream. 
INDONESIAN TEA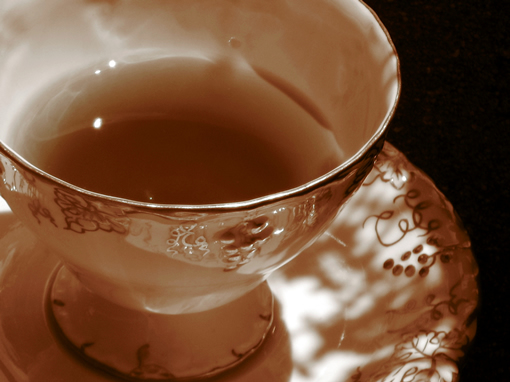 Wind up your breakfast with a cup of mildly flavored Indonesian Tea. Generally black tea with lemon or ginger is preferred. Some Indonesians prefer to have milk tea.
image credits:eatingasia typepad, wordpress, flickr, photoblog, bali.co.za, biggestmenu,  teafinelybrewed
Indonesian Breakfast Menu