An Italian Lunch Menu
19 Apr 2009
Lunch is the most important and elaborate meal of the day for Italians. They take off from whatever work they have for two hours for lunch. How wonderful it would have been, if we could do that too. I prepare a traditional Italian lunch only on the weekends as an Italian lunch menu can be quiet vast and the two hours is needed to savor it. A traditional Italian lunch menu is separated into several sections:
Antipasto – marinated vegetables
Primo - pasta or rice dish
Secondo - Meat course
Dolce  - dessert  
The Italian Lunch Menu that I usually put together has the following dishes
1. Layered Italian Chef Salad (Antipasto)
A simple Italian salad that is absolutely delicious and will serve many!

2. Veal Wild Mushrooms Risotto (Primo)
Risotto is a simple Aroborio rice preparation that has been sautéed and cooked in a shallow pan with stock. It is a very creamy and hearty dish which can have meat, poultry, seafood, vegetables, and cheese.
 
3. Italian Meat balls (Secondo)
This is made from Italian sausages, garlic, onions, ground beef, bread crumbs, Italian parsley, olive oil and eggs.
4. Tiramisù (Dolce)
Tiramisu is an special which can be prepared from mascarpone cheese, raw eggs, sugar, espresso coffee, ladyfingers, liquor, cocoa , heavy cream and sometimes rum.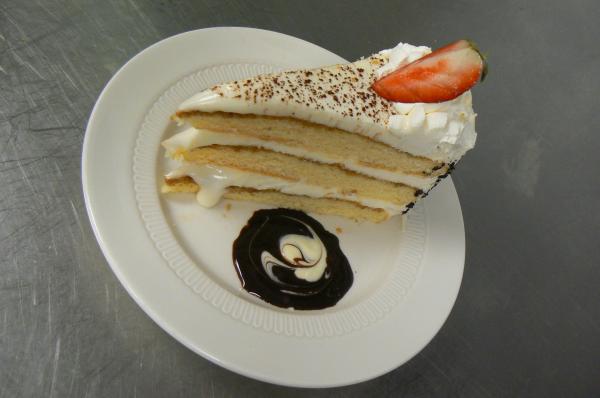 Now I guess you will understand why they need that two hour lunch! Enjoy your Italian Lunch Menu!
Image credit
http://www.ifood.tv
http://www.paulaltobelli.comhttp://www.fitness.com
An Italian Lunch Menu