Indian Breakfast Menu
16 Apr 2009
The Indian breakfast menu is well known and liked for the huge variety of courses that it offers! Every region of the country has its own special breakfast menu. While a North Indian might start his/her day with parathas and alu sabzi, you'll find a South Indian gorging on a plate of steaming Idli and mouthwatering Sambar! Going towards the East, you'll find a Bengali blissfully eating his daily breakfast fare of Luchi/Kachori!  The Maharastrian likes Poha for breakfast while the Gujrati might prefer to have dhokla!
 The Indian breakfast menu has undergone a radical change in the present times. Nowadays, Chinese Noodles, Pizza, Pasta, Burgers and Sandwiches along with their kins have made their way into contemporary Indian kitchens. But here my top pick will focus on some typical Indian breakfast dish.
NORTH INDIAN BREAKFAST MENU
Aloo Paratha (Alu Paratha)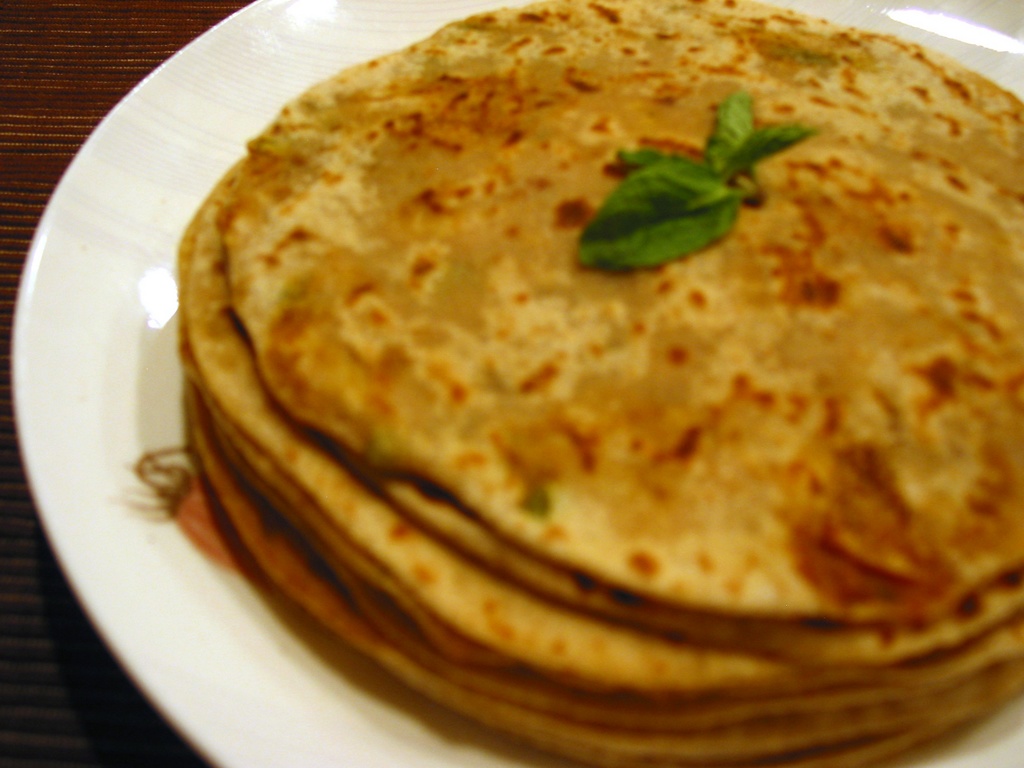 Aloo Paratha (Potato Pancake) is a great way to start your day! With all the virtues of Aloo(Potato) and Wheat flour, the Aloo Paratha makes a substantial breakfast. Gorge it down with curd, dhaniya chutney or tomato dip. Click here to watch the video of the recipe.
Poori
 Poori is a irresistible deep-fried bread that is loved by most of the Indians, apart from the typical North Indian. Serve it up with aloo subzi (potato gravy curry) or Chole (a savory dish made with chick peas)! The Indian Breakfast Menu is quite incomplete without the yummy Poori !  Watch the video of the recipe.
SOUTH INDIAN BREAKFAST MENU
The most popular dishes of the South Indian Breakfast Menu are undoubtedly the Idli and Dosa which most of us are aware of. The other South breakfast dishes that are fast gaining in popularity are the Suji Upma and Vada.
Suji Upma
Suji Upma is a common breakfast dish of most South Indian homes. The dish is easy and quick to prepare. A mass of boiled semolina with sautéed seasonings, the Suji Upma is quite filling. I like Suji Upma with coconut chutney. You can learn how to make Suji Upma here.
Vada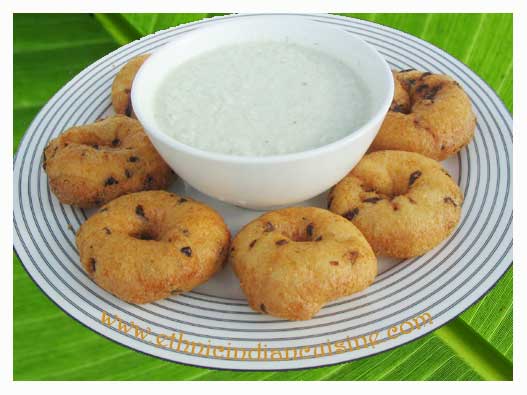 Vada is similar to a doughnut, but always spicy or savory to taste. There are a number of varities. The plain vada is made from dal. The irresistible masala vada is made from vegetables and spices.  Vada is devoured hungrily with coconut chutney, in the morning, by many South Indians! Of course different types of Vada have gained worldwide popularity. You can learn the basic vada from here .
Try out the Suji Upma and Vada with the  irresistible Vara Milagai Thuviyal !
EAST INDIAN BREAKFAST MENU
When it comes to East Indian Breakfast Menu, Bengali menu is the most popular! You will find a Bengali fondly munching Luchi with Aloor Dom or Muri in the morning for breakfast.
Luchi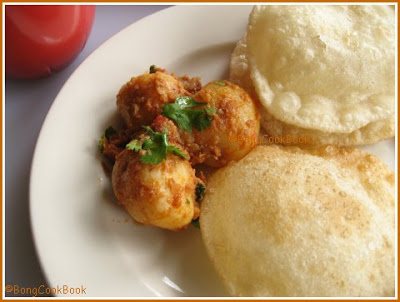 Luchi is a deep-fried bread similar to Puri, but thicker and made of made of Maida. Along with alur dom (a spicy gravy potato curry) it makes a mouthwatering breakfast fare!
Muri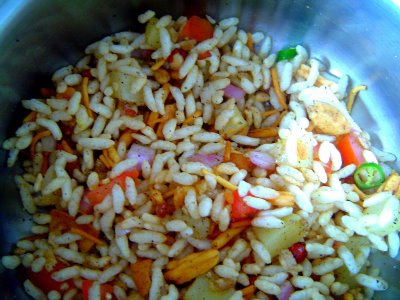 Muri( Puffed Rice) is a typical Bengali breakfast course. Considered healthy, muri is either teamed with groundnuts for breakfast. Jhal Muri is an irresistible dish made by spicing up plain Muri with green chilies, and other savory ingredients. Here's the very tempting JhalMuri recipe for you!
WEST INDIAN BREAKFAST MENU
West Indian Breakfast Menu consists of the mainly of the Maharashtrian, Gujrati and Rajasthani courses.
Vada Pav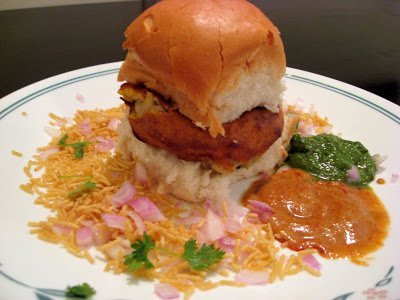 Vada Pav is a mouthwatering breakfast/snack course which is an all-time favorite of the Maharashtrians. The dish is essentially made by sandwiching buns with mashed potato balls and serving with a savory dip. You can learn the Vada Pav recipe from here!
Gujrati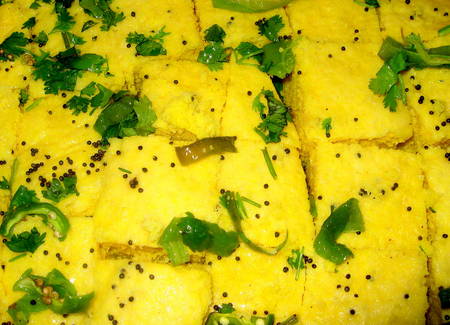 A typical Gujrati breakfast consists of Dhokla- a savory spongy cake made by fermenting and steaming a batter made from gram flour. Team it up with some spicy tomato dip and eat to your heart's content. Here's the Dhokla recipe for you!
Rajasthani
Chilla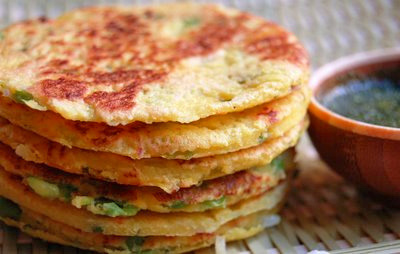 The Rajasthani Chilla is essentially a pancake made of gram flour batter. The batter is made by soaking gram flour overnight in water and then grinding it to a smooth paste. The batter is salted and spread out on an oiled pan. You can garnish with delicious toppings of vegetables, nuts or cheese to suit your palette!  The recipe tastes great with Rajasthani Chili Dip.  Its truly an Indian Breakfast Menu course that you'll simply crave for more!
Image credits: Wordpress, esearchbook, Â kaursrecipe, ethnicindiacusine, blogspot, bengalisweet, ggpht, flickr
Indian Breakfast Menu