National English Toffee Day Recipe Ideas

8 Jan 2013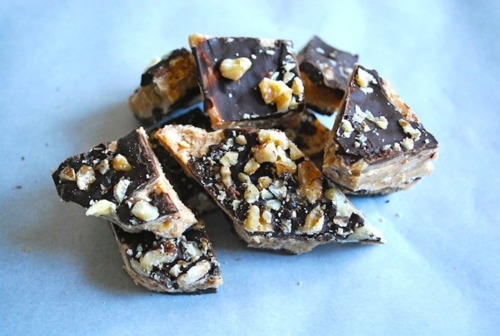 January 8 is the National English Toffee Day and though the name may suggest otherwise, Americans love to celebrate this day because this lightly caramelized and butter-rich confection is incredibly popular in America.
While it is not difficult to make an English toffee or its variant recipes at home, you may need a bit of patience to attain the right mixture, strong enough to hold shape but soft enough to mold into various shapes. If you are planning to celebrate this day with your kids and their friends, here are some recipe ideas that revolve around English Toffee: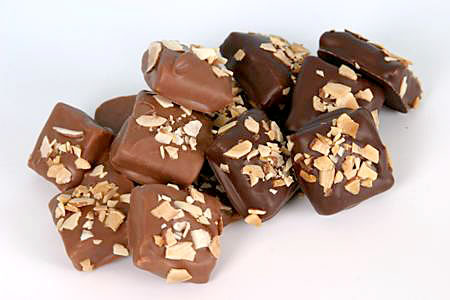 First comes the basic recipe, which will give you a simple, yet delicious, bite-sized pieces of toffee. While the classic recipe is made only with butter or margarine, sugar and chocolate, you are free to add almonds, coconut flakes, peanuts or other toppings to suit your family members' tastes.
This is not an actual frosting, but readymade English toffee bars covered in frosting. All you will need is flaked coconut, amaretto liqueur and cool whip. Mix the three ingredients, cover the toffee bars in it, and your English Toffee Frosting is ready.
What could be better than the sweet and delightful English Toffee? A serving of English Toffee Ice Cream! Marshmallows, English Toffee, milk and cream, made for a delicious  combination. That is what goes into making this ice cream recipe. It would be a fun thing to have on this day.
Pick up a baked pie shell, unflavored gelatin, heavy cream, confectioner's sugar, vanilla extract, egg whites, and coarsely crushed English Toffee. Follow the recipe and chill the pie before serving.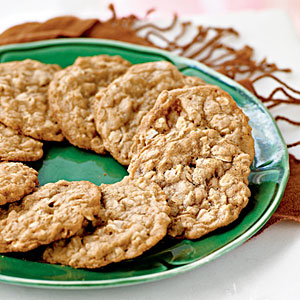 This delicious snack will bring your family together, not just on this particular day, but on every day of the year. These cookies are so tasty and easy to make that you will find yourself making it more often than just for National English Toffee Day. 
Cream-Filled Toffee Oatmeal Cookies
This recipe can easily be made according to tehe directions, or try mixing it up by replacing the cream filling with the English Toffee Frosting recipe provided above! You could frost the cookies or turn them into these fun sandwiches that the kids will definitely enjoy :)
Other Articles You May Like To Read:
3. How To Celebrate National Lemon Cupcake Day
Image Courtesy: foodfuck, imaginerydiet, theenglishkitchen, pollys-parlour, Pillsbury, myrecipes
National English Toffee Day Recipe Ideas