Top Ten Starters For Lunch Party

7 Jun 2012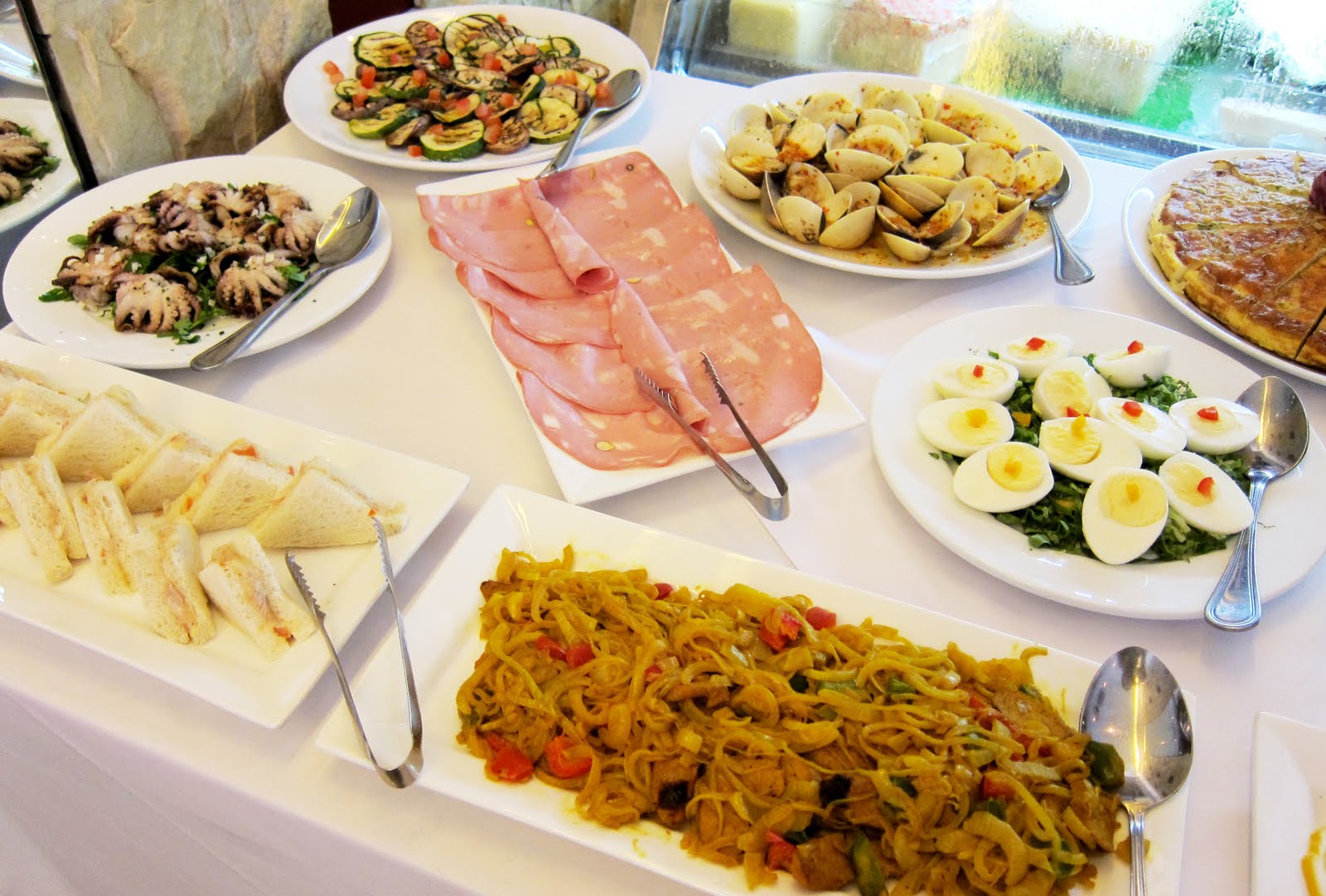 Having a lunch party is fun but it's the middle of the day and you need to make starters that are light and simple so that your guests get to enjoy the entire meal
Meaty and heavy dishes will make your guests feel full and drowsy. We suggest you use simple fresh ingredients to create light summery dishes that are ideal for a summer midday meal.  In the winter, you can always have warm and filling starters provided they are light on carbs and fats. If you're stumped for dishes, we have a few suggestions that you can use for your lunch party.
Quick and Easy Lunch Starters 
1. Deviled Eggs
These tasty little bites are an ideal starter for any meal. They are easy to make and you can add a range of ingredients like spinach, chopped celery, onions, gherkins, mayo, pepper sauce, paprika, cilantro, garlic, etc .It can also be made well in advance. All you have to do is remove from the fridge and serve.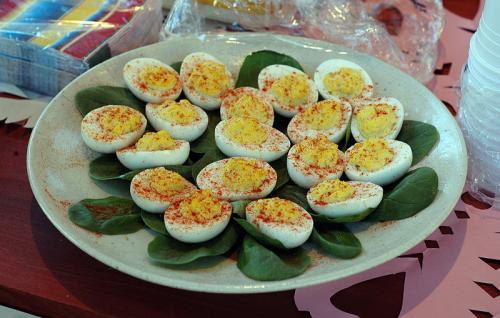 2. Oysters Wrapped in Bacon or Angels On Horseback
Oysters wrapped in bacon or Angels on Horseback are very popular starters that were commonly served at Long Island wedding banquets. The oysters are grilled and wrapped with bacon and squirted with lemon or lime juice to make delicious parcels that are easy to eat. They will take about 15 minutes to prepare and you can cut down on cooking time by pre-cooking the bacon.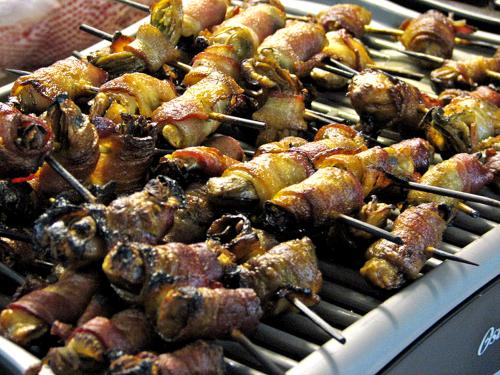 This is a simpler starter that any one can prepare quickly. All you have to do is shuck the oyster, season it and grill. Remember to preheat the grill or broiler as it will take about ten minutes to heat up properly. You can always serve a range of sauces or butters on the side and guests will pick and choose the ones they want.
For the summer, this light and summery starter is wonderful. Just wrap the melon with the prosciutto and you are done. This can be prepared the previous day and set aside to chill. Some people like to combine mozzarella with the melon and prosciutto to provide a nice and salty kick.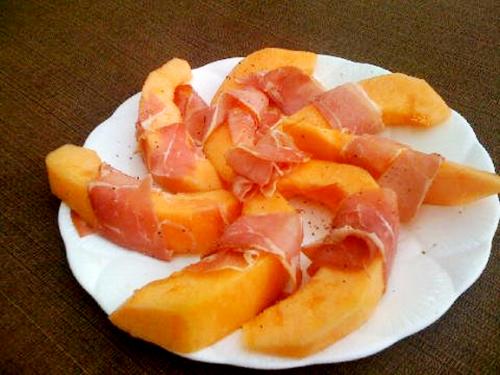 5. Onion Pizza
The sweet taste of onions is beautiful in a pizza. Try serving small tartlet versions of the pizza and serve it with a hot soup. You can switch the toppings to make versions like chicken pizzas or plain goat cheese pizzas
For some reason, sweet watermelon and salty feta seem to go really well together. It may sound yucky but it's really tasty as a light summer salad. Tip in a little lime juice, olives and caper and you get a tangy, salty, sweet and sour salad that is excellent to get the gastric juices running.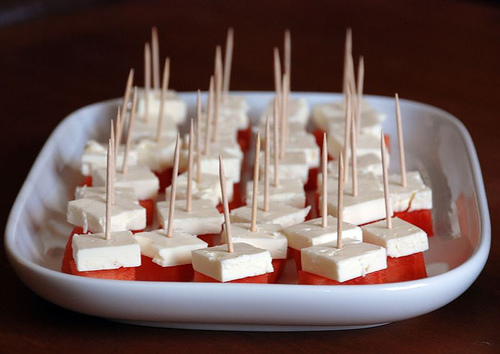 Cucumber salads are a must during the summer. This green vegetable has a mild sweet taste but it lends itself well to almost any kind of salad. You can vary the basic salad recipe by adding sour cream, Greek yoghurt, buttermilk, pepper, capers, mint etc to the mix.
This recipe is so simple that anyone can do it in a few minutes. You can serve a clam dip, prawn cocktail, lemon chicken soup and a range of other soups inside a simple bread bowl. In fact, if you want to save time, you can buy all of these soups and dips and even the bowl from a local deli. It saves you a huge amount of cleaning time as well.
Beets are very sweet and some people don't really like the taste. This veg carpaccio salad is a spin on the traditional carpaccio but it's exquisitely beautiful in taste and texture. Frankly, its ridiculously easy to make as well.
10. Tofu
Tofu does not really seem palatable to many people but that's where they go wrong. Tofu is naturally bland but exceedingly absorbent. Any type of sauce can make the bland white stuff really pop with taste. Try serving it with fresh chili jam, spicy wasabi or a bonito/soy sauce mixture and you will not get complaints.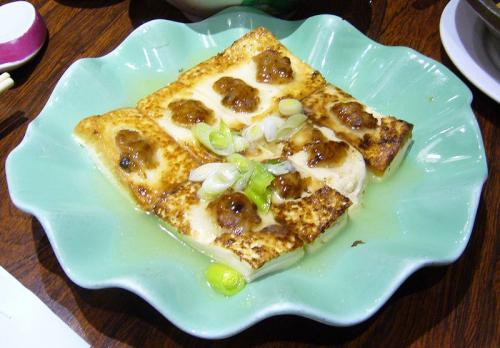 Most of these starters are easy to make and require very little prep time. They are also delicious warm or cold. Do write in to us if you liked them and let us know any tweaks or changes that you made to the recipe.
Image Credit - ifood.tv , annesfood, applepiepatispate
Top Ten Starters For Lunch Party