5 Super Easy Mardi Gras Dessert Ideas
27 Mar 2012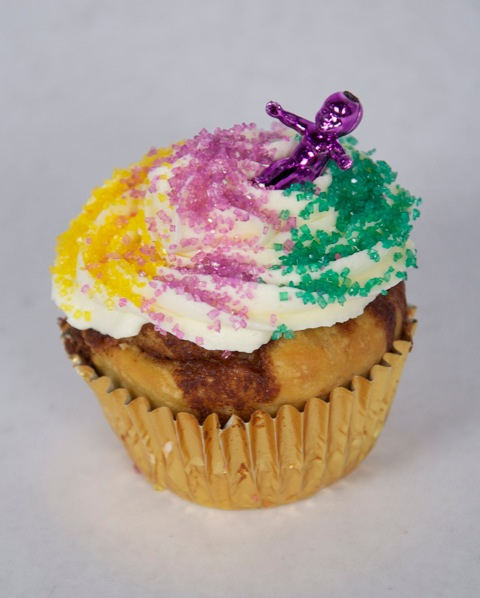 The sweet treats for Fat Tuesday need not always be confined to the traditional cakes or the beignets. There are quite a lot of easy Mardi Gras desserts that, along with sticking to the traditions, are easy to make. They taste fabulous also. Take a walk down this lane filled with lusciously attractive sweet bites…
The Best Desserts For Mardi Gras
1. Banana Cupcakes With Butter Rum Frosting
Replace the traditional banana foster with this delightful bite-sized goodie. This one is definitely not for the kids. Rich with the tantalizing aroma of cocoa and the mild intoxication lent by the fusion of rum and butter from the frosting, this banana-rich dessert adds to the excitement of this festival. Sprinkle few edible green and purple coloring atop the foster to reflect the colors of the celebration.
The crunchy, yet mellowing mixture of bread, apples, and walnuts get a new lease of flavor with the addition of cinnamon. The melted butter – egg mixture makes sure that the yield of this recipe is fluffy. Golden brown in color, it is an added jewel in the list of your Mardi Gras feast items. 
The name says it all. Packed with marzipan and grounded almonds, the muffiny-cupcakes just melt in your mouth. Rich, yet elusive, elegant, yet subtle these make royal embellishments in the set of Fat Tuesday desserts. Top the muffins with a simple buttercream and then adorn with purple, gold, and green food colors to reflect the occasion.
Bread, dipped in a pineapple syrup, egg, milk, and coconut extract mixture, is toasted on the griddle to golden brown and then, topped off with a pineapple slice and drizzles of maple syrup! The mouth wills with water as I write about this decadent, yet easy and finger licking delight!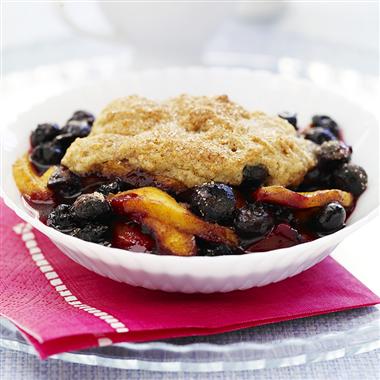 Give your Shrove Tuesday desserts a dose of good health with this baked fruit rich delicacy. A baked goodie, you just need to mix in the ingredients and then, bake for about 60 minutes. Choose the fruits of your choice – green grapes, blueberries, strawberries – you name it, you can use it!
Spring is in full swing with oodles of fresh produces in its pocket. Make use of these healthy spring foods and prepare easy Mardi Gras desserts! Healthy and delicious! Go healthy on  Fat Tuesday!
Image Credit: listentolena.com, ifood.tv, applecrumbles.com, whatscookingamerica.net, thecupcakeblog.com, biggirlkitchen.wordpress.com
Disclaimer: The images used in this blog are just for representative purposes. The actual dish can vary in terms of texture and visual appeal.
5 Super Easy Mardi Gras Dessert Ideas