Top 5 Banana Pudding Desserts For Kids

19 Mar 2012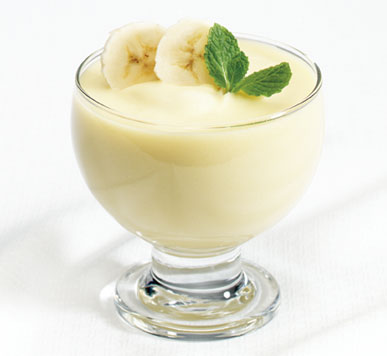 A banana-infused pudding gives you the chance to satiate your sweet tooth with a healthy touch. Have you ever tried using such puddings as an ingredient in other desserts? Come out of your comfort zone and start experimenting out these banana pudding desserts! Check out these decadent delights and try them!
Five Delightful Desserts With Banana Pudding
1. Cake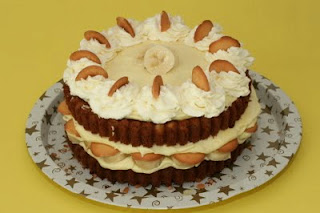 Soft and moist, this cake is packed with a luscious creaminess that will lure even the fussiest kids towards it. Prepare the banana cake as per the instructions of the recipe you are using. Allow the cake to cool down. Follow the instructions of instant banana pudding mix to prepare the pudding. Spread the pudding atop cooled cake, sprinkle crushed, roasted nuts, and then drizzle few drops of fresh caramel sauce. Voila! The cake is ready to be relished!
2. Cheesecake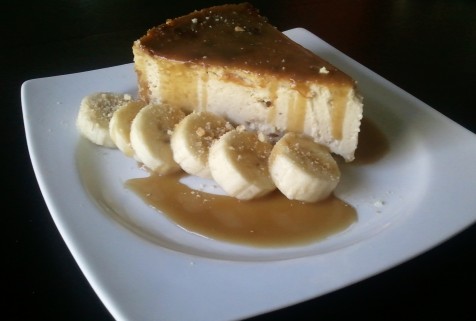 How can you give the classic banana pudding a new look and taste? Just add some cream cheese to it and transform it into a cheesecake! A luscious, pale golden colored cake, the taste of this bite-sized goodie goes beyond words!
3. Chocolate Banana Pudding Pie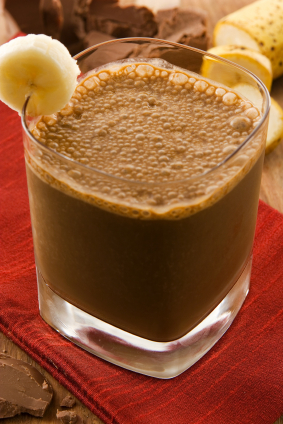 Banana and chocolate fuse with each other in a very amazing way, yielding a divine sweet worth relishing whenever you want to! Easy to make, this frozen dessert makes a great evening snack for your kids. Just melt the chocolate and add the pudding ingredients to it.  Mix well and allow to freezer well. The pie is ready to be served!
4. Trifle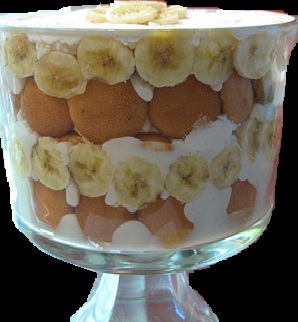 The creamy, crunchy, and cool fusion of vanilla wafers and banana pudding is, unarguably, irresistible. . Rich, silky and absolutely tasty, this treat can be can be prepared well-ahead of time and refrigerated until served. Made using instant chocolate, pistachio, and banana pudding mixes and topped with roasted banana slices, toasted shredded coconut, and pecans, this is a perfect dish to zest up your holidays! Using whipped cream, beaten into peaks, to demarcate the trifle layers!
5. Milkshake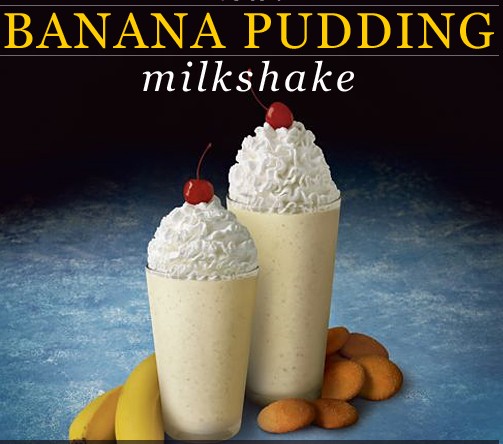 This creamy and decadent dessert makes use of banana pudding and vanilla ice cream. Blend the prepared pudding along with ice cream and vanilla wafers to prepare a thick milkshake. Transfer into tall glasses, garnish with chocolate shavings, roasted almond pieces, and banana slices and serve. Alternatively, you can chill and serve!
Each of the banana pudding desserts mentioned in this blog are simple, yet exotic delights! So, when are you going to make the one of your choice? Do share the recipe here.
Image Credit: whatgives365.wordpress.com, hluizpresents.com, ifood.tv, graceandglorysweettreats.com, free-extras.com, bestcakes.blogspot.in
Top 5 Banana Pudding Desserts For Kids