5 Popular Desserts For Mardi Gras
23 Feb 2012
Mardi Gras or Fat Tuesday marks the beginning of Lent. Have a sweet beginning  this fasting season with the scrumptiously popular desserts for Mardi Gras. Here are five such delicacies, including the traditional King Cake, which you should try your hand at for the Shrove Tuesday celebrations…
The 5 Most Popular Mardi Gras Desserts
1. King Cake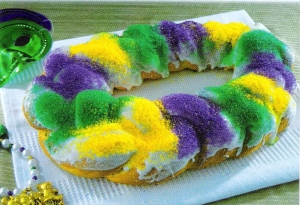 King Cake and Fat Tuesday are synonymous. With the colors of purple, green, and golden, these deep-fried delicacies are loaded with calories. Coated with powdered sugar, these tasty treats are traditional desserts served during Mardi Gras.
Made using bread, milk, and sugar, the pudding is loaded with raisins. Spiced with nutmeg, this delicacy is strictly for adults, if you infuse brandy.
3. Beignets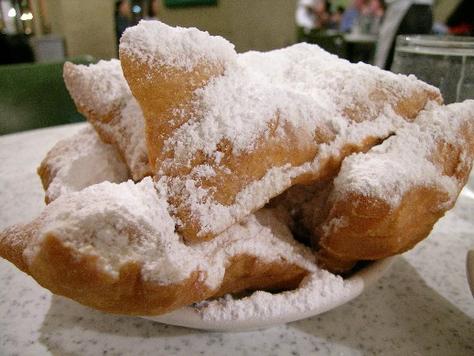 These deep-fried donuts are Mardi Gras favorites. Sprinkle the fresh, hot delicacies with powdered confectioners' sugar and serve alongside heated raspberry jam.
While this is not a classic Mardi Gras sweet, it is a crunchy dessert quite popular among adults and kids alike. Loaded with butter, brown sugar, light cream, and pecans, this is a great way to end your Mardi Gras feast.
Flavored with cinnamon, this New Orleans delight is one of the magnificent choice for Mardi Gras dessert. The presence of rum in this dessert makes this a choice restricted to adults. Serve this warm, drizzled with hot chocolate sauce, beside a scoop of banana or vanilla ice cream.
There is nothing like popular Mardi Gras desserts. While some are inevitable, you can pick the other delicacies suiting your palate. Wishing everyone a great Fat Tuesday!
Image Credit: learninghowtocook.com, traceysculinaryadventures.blogspot.in, myrachelrayfavs.blogspot.in, bakeoff-flunkie.blogspot.in, whereyat.wordpress.com, sweetpeaskitchen.com
5 Popular Desserts For Mardi Gras