10 Super Easy Christmas Dessert Ideas
23 Feb 2012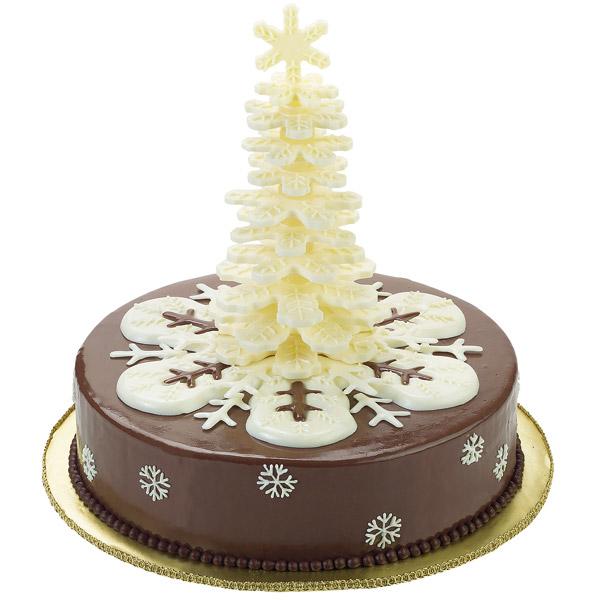 Satisfy the cravings of your sweet tooth this holiday season with these deliciously easy Christmas dessert ideas. These delightful eatables, as the name suggests, do not require intensive efforts. Move out of the comfort zone of the traditional recipes and try something new. Here are the ten easy and best Christmas desserts that you can prepare…
10 Easy Desserts For Christmas
Prepare a lemon pudding and dairy sour cream mixture, spread it atop the cooled baked tarts, and allow generous drizzles of raspberry sauce. Garnish as desired; the tarts are ready to be served.
2. Mud Cookies
A super easy dessert, this is quite a healthy choice too. The cocoa rich crispy eats can be prepared by slow boiling a mixture of margarine, milk, cocoa, and sugar, and then adding oatmeal to it. Make sure you slice them before those turn hard.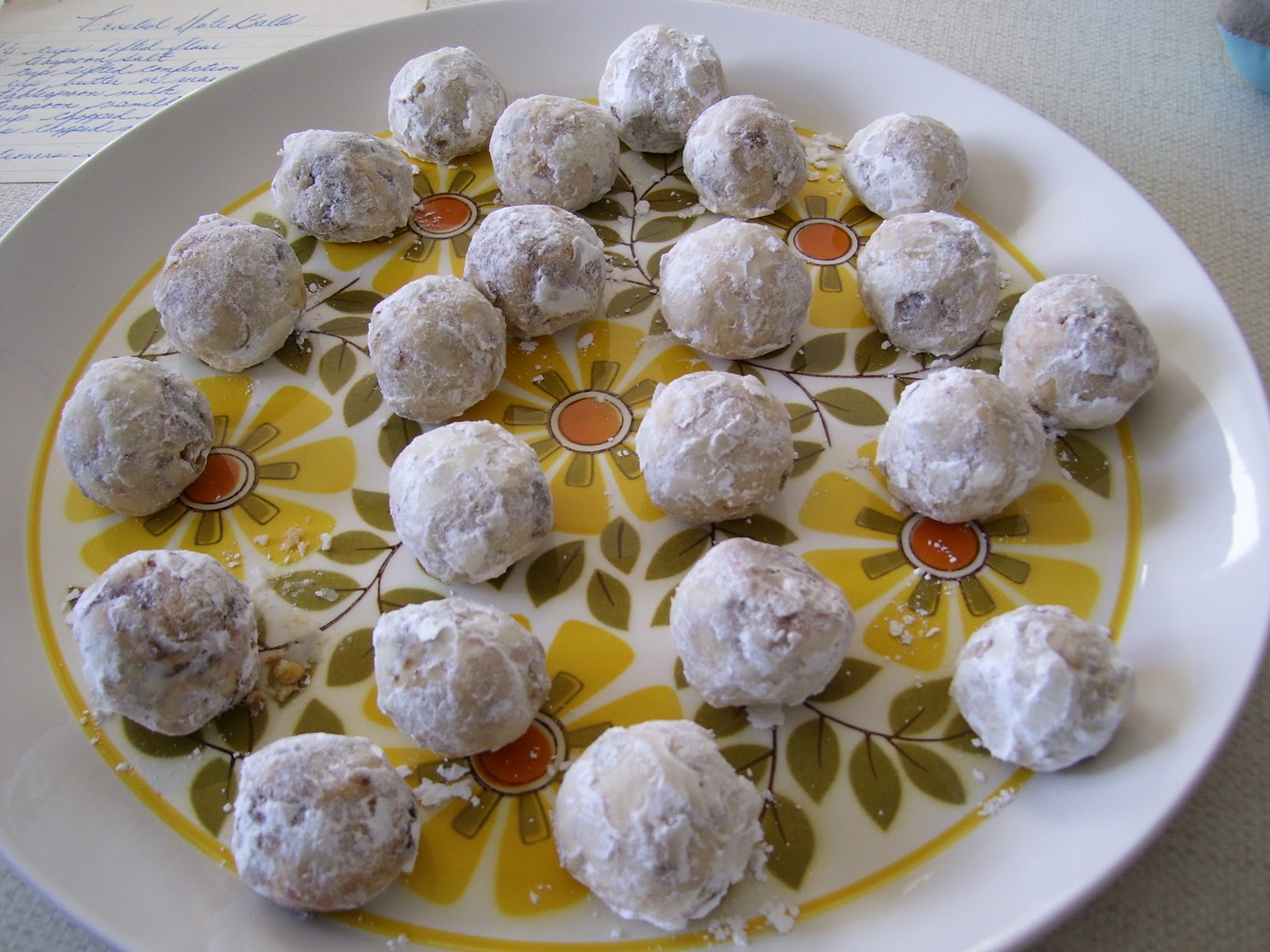 A baked and chilled dessert, these are simple, yet magnificent choices for Christmas celebrations. Loaded with dates and nuts, these balls are rolled in icing sugar before allowing them to freeze for a while.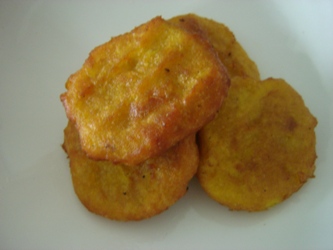 Choose the freshest corn available. If you do not get fresh corn, then you may opt to choose the frozen corn as well. Just blend corn with baking powder, flour, eggs, and sugar to a nice mixture. Add tablespoons full to melted hot butter and deep-fry to golden brown. You can serve these deep-fried delicacies alongside freshly sliced fruits and cream.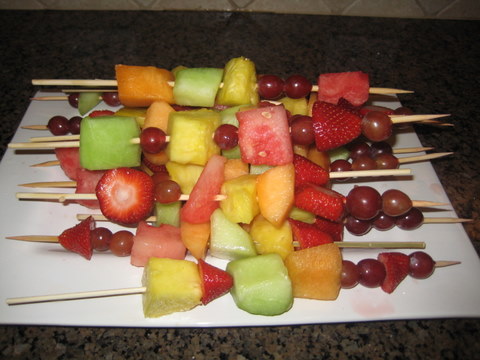 A healthy choice for dessert, it can be prepared with the fruits of your choice. This particular recipe calls for the use of pineapple, kiwi fruit, orange, apples, maraschino cherries, and bananas. Serve the fruits threaded on a skewer alongside dipping sauce.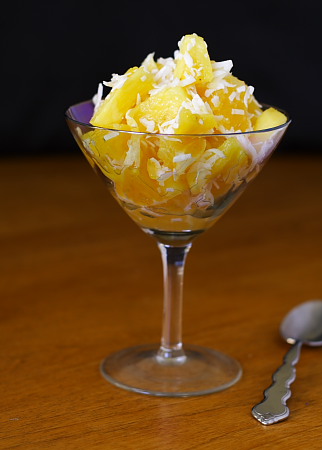 A fruit rich dessert, it is prepared using pineapples, oranges, apples, and grapes. Slice the fruits into long pieces, arrange in the pineapple peel, and serve drizzled with fruit sauce.
Loaded with Brazil nuts and maraschino cherries, these cookies just need 35 minutes to be ready.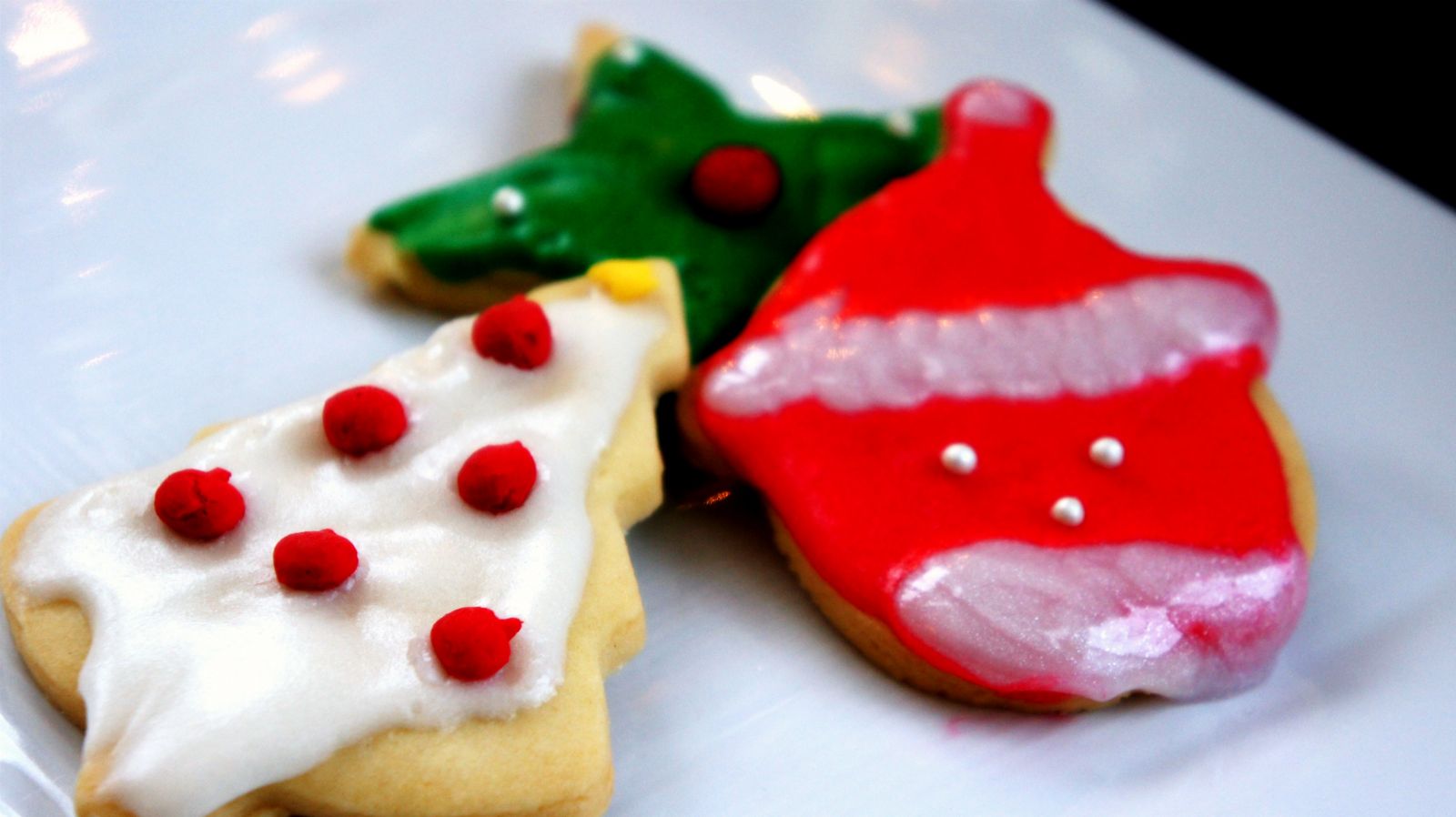 A classic Christmas treat, it can be shaped into embodiments of Christmas. Shape the cookie dough as desired with cookie cutters and then frost the cooled baked delights with the homemade frosting.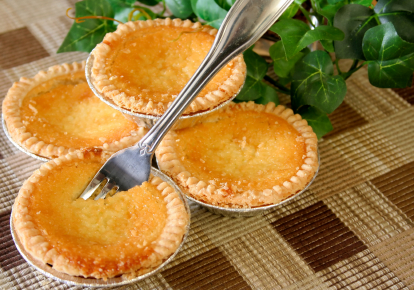 This voluptuous eggnog coconut pie is a twist on the traditional holiday eggnog. Slice and serve in a glass topped with vanilla ice cream.
10. Peanut Butter Blossom Cookies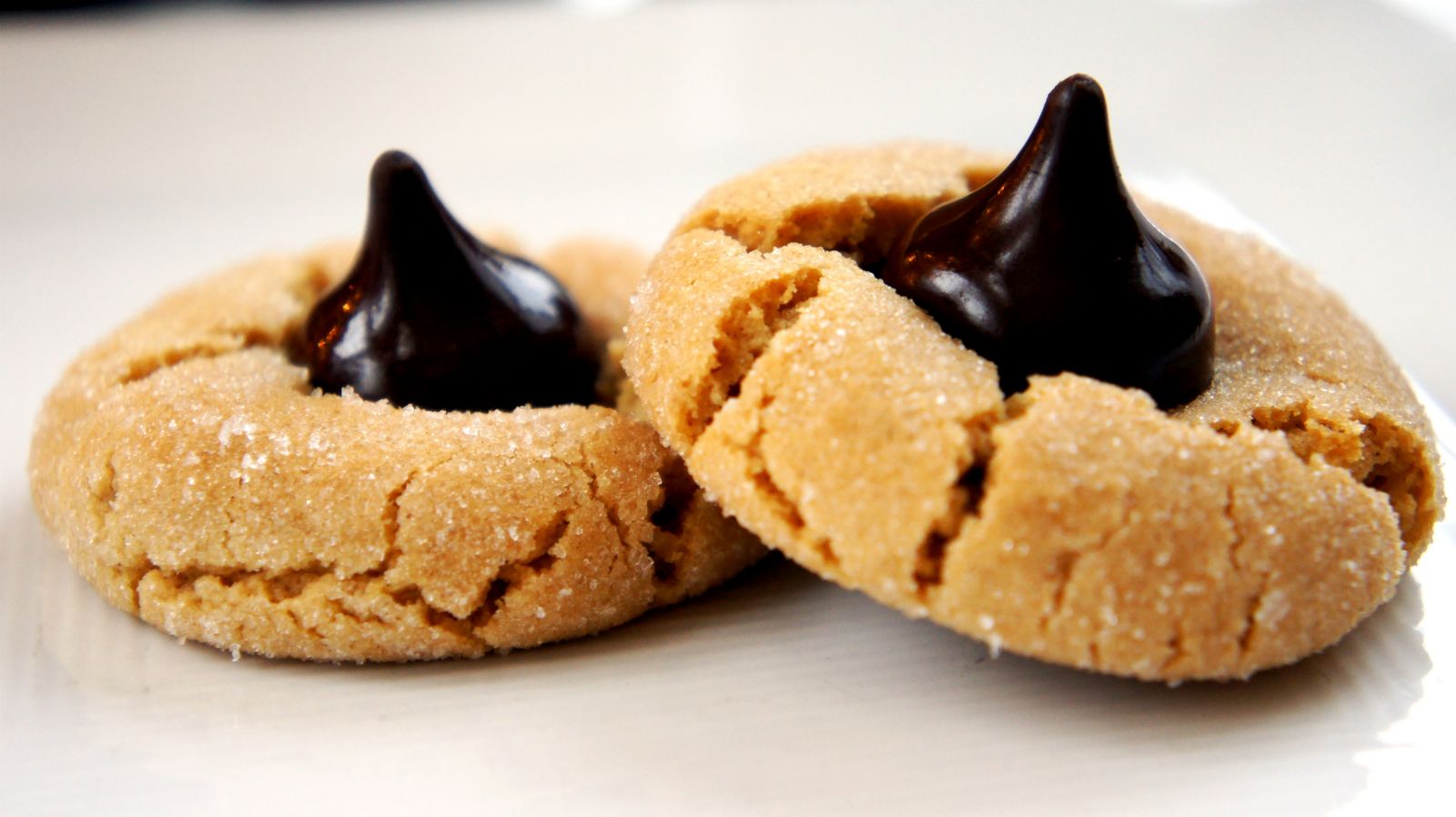 These cookies are not just for kids; the adults love them too. A Hershey kiss in the centre makes each of the cookie look more elegant!
Christmas is the time to celebrate and these easy Christmas dessert ideas are sweet ways to zest up the festive spirits! Merry Christmas!
Image Credit: beeskneesrecipes.wordpress.com, dailymeals.blogspot.in, fabricsandfun.files.wordpress.com, bakingracefully.blogspot.in, peasepudding.wordpress.com, smsread.com, ifood.tv
10 Super Easy Christmas Dessert Ideas