5 Popular Desserts For New Year
22 Feb 2012
Create the perfect welcome dish for a prosperous and wonderful year with these popular desserts for New Year. I have compiled a list of tasty desserts, some of which are inevitable ingredients for New Year celebrations, while the others are family favorites. Whichever be your choice, they are sure to look good and taste great. Welcome to the world of sweet delights!
The 5 Most Popular New Year Desserts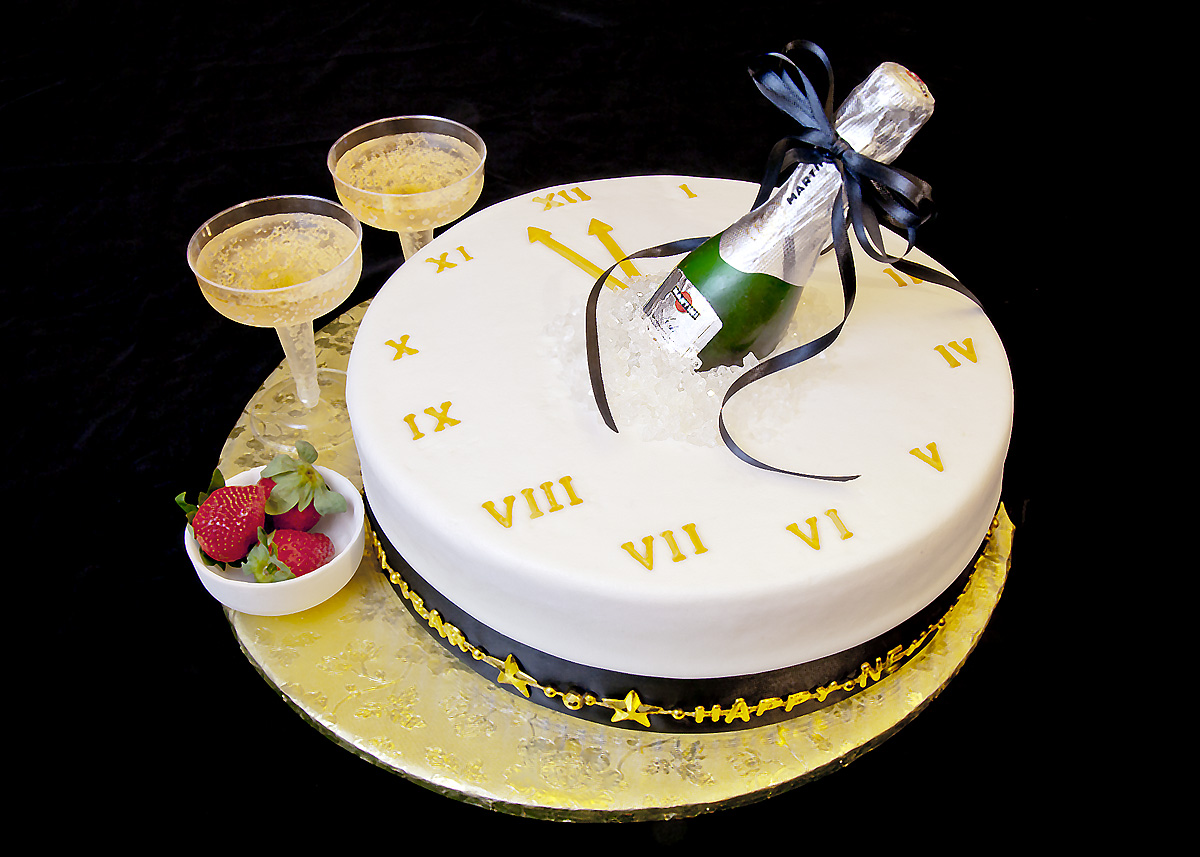 New Year celebrations and cake go hand in hand. Be it the classic strawberry cake or champagne cake, the yield is a gorgeous, tantalizing delight. I would prefer to go with a champagne fruit cake with a strawberry buttercream frosting or a chocolate cake with a decadent ganache frosting. Whichever be the choice, they are sure to boost up the spirits of the evening.
Raise a toast to good fortune by baking these wonderful fortune cookies at home! Drizzle or dip in chocolate for a festive touch. Flavored with vanilla and almond, these crunchy golden bakes can be shaped into crescents. You may choose to shape them as stars or any other shape of your choice. Involve your kids while you bake these fun filled desserts.
Apples are symbols of fertility and prosperity. Use them to prepare a tasty and creamy delight to sweeten the taste buds of your friends and relatives while you await the arrival of New Year with pomp. Spiced with cinnamon and loaded with creamy cheeses, the apple cheesecake gets its royal flavors from the caramel sundae swirl!
Cupcakes are bite-sized goodies that can be enjoyed during any festivities; New Year is no exception. Why not infuse carrots and bake some delicious cupcakes? You can use the basic carrot cake batter and then frost it with marvelous cream cheese frosting. Finish off with some sprinkles or drizzles of caramel for added attractions.
Feel the goodness and richness of two divinely decadent goodies in one recipe with these luscious cheesecake brownies. A twist from the commonly sought after desserts of New Year, this is sure to become the showstopper.
While you have to prepare the dessert list take into consideration the preferences of your guests too. These desserts for New Year are sure not to disappoint you or your invitees! So, try them! Happy New Year!
Image Credit: ifood.tv, tonionny.com, thecupcakeblog.com, edandelaine.com
5 Popular Desserts For New Year