5 Popular Desserts For Rosh Hashanah
22 Feb 2012
Welcome the Jewish new year in a sweet way with these popular desserts for Rosh Hashanah. Each of the foods included for this special occasion are embodiments of hopes and prosperity. While it is a common norm to serve the symbolic foods when you are about to begin the meal, desserts can be a fun way to enjoy the same without losing the significance. Catch a glimpse of five such exquisite desserts for this special occasion…
The 5 Most Popular Rosh Hashanah Desserts
1. Honey Cake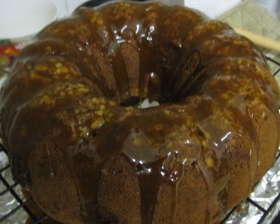 This is one of the traditional desserts served during this New Year. Honey is the symbol of wealth and prosperity. That is the key reasons why this delightful delicacy is a part of this celebration. A bundt cake with the flavors of chocolate, coffee, and honey and spiced with cinnamon, clove, and ginger, this cake makes a marvelous dessert.
A moist and delicious cake, it is a pareve. While this apple cake is quite popular as a Rosh Hashanah dessert idea, it can be enjoyed at your convenience, even as a teatime snack. Rich with the flavors of orange juice and spiced with cinnamon, this cake makes a light, yet admirable dessert choice to welcome the New Year on a sweet note.
3. Sfratti
Loaded with nuts and oodles of honey, Sfratti is one of the traditional Rosh Hashanah foods and is usually prepared by Italians following Jewish customs. The name literally means eviction and it is the reminder that life always comes with its share of ups and downs. A pastry dough made using sweet wine and all-purpose flour is stuffed with a mixture of honey, lemon and orange zests, cinnamon, cloves, black pepper powder, and coarsely chopped walnuts.
This is a traditional part of a Rosh Hashanah meal. This particular recipe calls for the use of whole wheat pastry flour along with white flour. Loaded with honey, carrots, and raisins, this cake makes a delightful end to the festive meal.
5. Rugelach
A cream cheese pastry loaded with walnuts and raisins, it is naturally sweet. Spiced up with cinnamon, this natural delight makes a sweet treat for the diabetics as well. A baked delight, it makes a mesmerizing Jewish dessert to be served at the end of a traditional Rosh Hashanah meal.
Offer a sweet welcome to the New Year with your friends, family, and these popular desserts for Rosh Hashanah. Wishing everyone a happy and prosperous New Year!
Image Credit: ifood.tv, yummyfoodbook.com, ciaochowlinda.blogspot.in, theshiksa.com
5 Popular Desserts For Rosh Hashanah