10 Easy Blackberry Cocktails

7 Feb 2012
The purplish black blackberries render an elegant touch to the cocktails, especially when blended with a citrus fruit. Refreshing, yet intoxicating, these blackberry cocktails can be served as  signature drinks at any party. Here are the top 10 alcohol drinks that contain  blackberry in assorted forms…
The 10 Best Blackberry Cocktail Ideas
Do not go by the name of the drink. The blackberry liqueur based drink gets tipsy with the infusion of dry vermouth and bourbon. Perfectly balanced with the tanginess of lemon juice, this makes a great choice for wedding party.
2. Blackberry Fizz
Shake 1.5 oz gin, 1 oz lime juice, and a dash of simple syrup with ice. Strain the mixture into a tulip glass, top off with soda, as per your desire, and float 1 oz of blackberry liqueur. A fizzy, cool drink to beat the scorching summer!
3. Polonaise
A mixture of blackberry liqueur, fino sherry, brandy, lemon juice, and orange bitters, this drink makes a wonderful choice if you want to enjoy a solitary evening!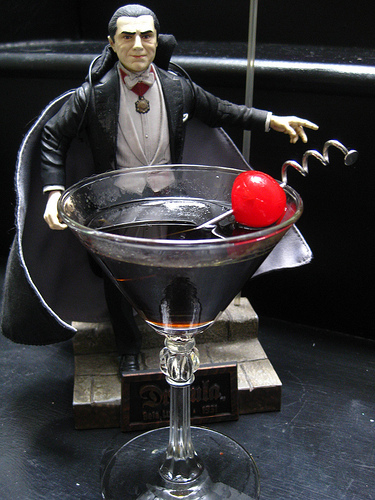 The cocktail gets its color from blend of black vodka and blackberry brandy. Served chilled in a martini glass garnished with red cherry to zest up the spirits of the occasion!
Cherries, blackberries, and black grapes soaked in a mixture of tea, red wine, and lemon! The payoff is a wonderfully tasting, exotic drink! Serve it in a glass loaded with ice cubes and topped off with club soda for a fizzy sip!
6. Pontberry Martini
A blend of creamy blackberry-flavored liqueur, Creme de Mure, and vodka! Mix 1.5 shots Vodka with half a shot Crème de Mure and 2 shots cranberry juice in a mixing tin loaded with ice. Shake well and strain into a chilled martini glass. Garnish with blackberry and serve.
7. Black Forest
Easy to make, this frozen drink goes perfectly well with the BBQ delights. The blackberry liqueur blends with Cointreau, vodka, raspberries, and apple juice to give rise to an elegantly exotic drink!
8. Bramble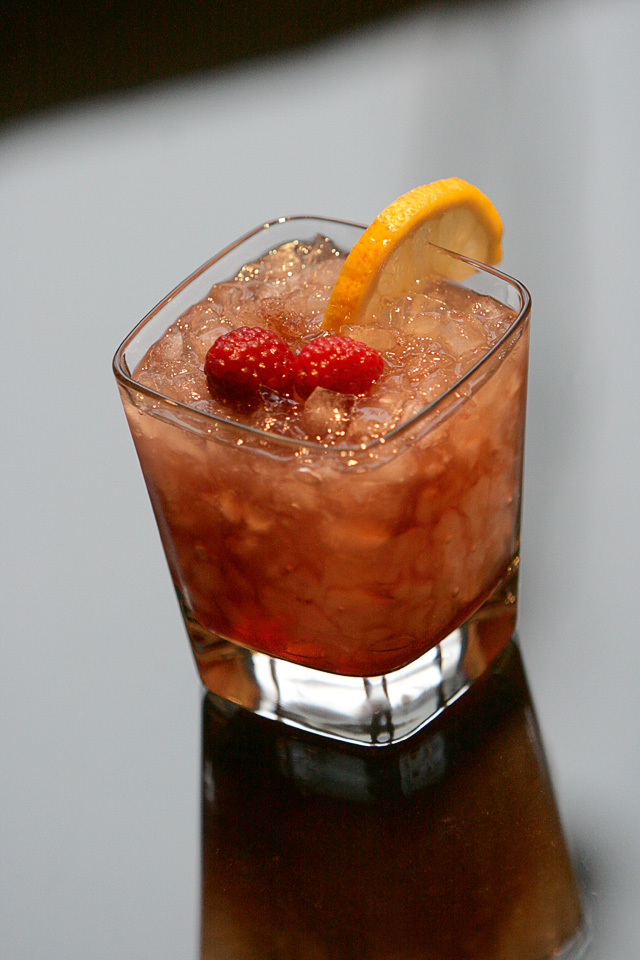 A perfectly balanced cocktailed exemplifying the marvelous fusion of contemporary with traditional, it is an eminent drink! Serve in a rocks glass garnished with blackberry.
9. Epiphany
The flavor of blackberry liqueur combines in a delightful way with bourbon and apple juice yielding a surprisingly rich drink. All you need to do is to mix 1.75 shot bourbon with half a shot Crème de Mure and 2 shots apple juice and shake well. To serve, strain into a chilled Margarita glass and garnish with blackberries.a
10. Arcturian Sunrise
Sip a delightful drink watching the sunset, yet feeling the warmth of the first rays of the sun with this cocktail.  Fill a highball glass with a mixture of 1/3 ounce of blue curacao, 1/3 ounce of blackberry liqueur, and 1/6 oz of grenadine. Top off with a classic dry sparkling wine and sip!
The blackberry cocktails have a distinct appeal of their own. Taste each one of them and feel the goodness!
Image Credit: scienceofdrink.com, livelikeavip.com, ifood.tv, tasteinspired.wordpress.com
10 Easy Blackberry Cocktails