10 Easy Tomato Cocktails

6 Feb 2012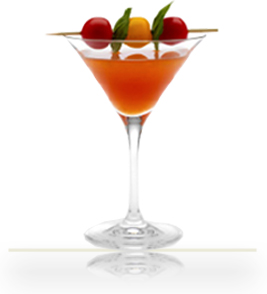 Be it for a robust crowd or for a light brunch, there is no dearth to the variety of tomato cocktails. Right from the classic and the most popular Blood Mary, these drinks are as many in number as the shades of this wonderful summer fruit. Add a refreshing touch to any celebration with these tomato-infused drinks...
Top 10 Tomato Cocktail Ideas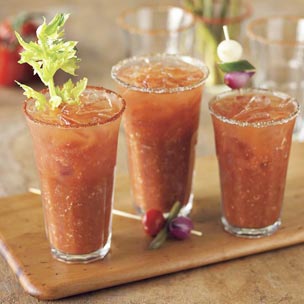 This is the most known and the classic tomato juice infused cocktail. Prepared using fresh tomato juice, this drink is a refreshing choice for summer parties.
2. Rooster Tail
This is also a shooter. And, the best part of this drink is that you need not even blend it. Just add orange juice, tequila, and tomato juice [1:1:1] to three different shot glasses. Now, start with tequila and finish with your favorite flavor. This is the simplest and easiest among the tomato juice cocktails.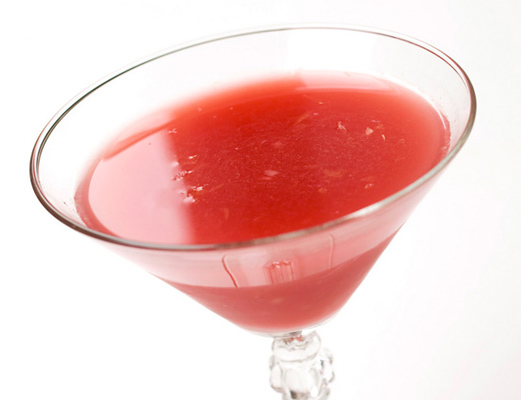 If you love cocktails, but are on a low calorie diet, then try this! Made by infusing gin and tomato juice, this drink gets a spicy touch from the addition of Worcestershire sauce. Serve it beside a spicy seafood platter!
4. Bloody Brew
This drink is a blend of beer and tomato juice infused with vodka and flavored with salt. Mix 2 oz of vodka with 3 oz beer and 4 oz tomato juice in a glass filled half with ice cubes. Mix in salt to taste and stir well. Serve after you garnish it with a mint sprig!
5. Tomboy
A cocktail ideal to be enjoyed by gals and guys alike! And what more, this is quite easy to make! Just blend equal portions of chilled beer and chilled tomato juice. Serve in a highball glass garnished with a lemon wedge.
6. Ocean Motion
A clamato cocktail, it makes a savory drink for a brunch party. The tanginess of lemon is offset perfectly by the piquancy of Tabasco sauce. Vodka blends in an extraordinary way with tomato juice and clam juice yielding a refreshing drink that bursts into assorted flavors.
Feel the intoxication of two marvelous cocktails – bull shot and bloody Mary – in a single glass with this drink. Despite being slightly strong, it makes a wonderful choice for any daytime party, including a wedding brunch.
8. Snake's Blood
A shooter cocktail, it is prepared by blending 1 portion of very piquant pepper vodka with half a portion of fresh tomato juice. Strain into a chilled martini glass filled halfway through with crushed ice and serve garnished with a mint sprig.
9. Neva
In a glass loaded with ice, shake the mixture of 1.5 oz Stolichnaya Pepper Vodka, 0.5 oz orange juice, and 0.5 ounce of tomato juice. Strain into a stemmed glass filled with ice, garnish with mint sprig, and serve.
10. Ready FredIS
A martini, this makes a classic drink for your outdoor summer party. Smear the rim of highball glass with a mixture of sea salt and celery salt. Fill the glass with crushed ice. Now, add 2 oz IS vodka, 3 dashes of Worcestershire sauce and 4 dashes of Tabasco sauce and mix well. Top off with tomato juice, garnish with a celery stalk, and serve.
All the 10 tomato cocktails mentioned in this blog are versatile. So, it is your decision to decide which one should be there in your party!
Image Credit: cocktailsincharleston.blogspot.in, greatrecipetips.blogspot.in, ifood.tv, mycameraeatsfood.com
10 Easy Tomato Cocktails