5 Easy Avocado Cocktails

6 Feb 2012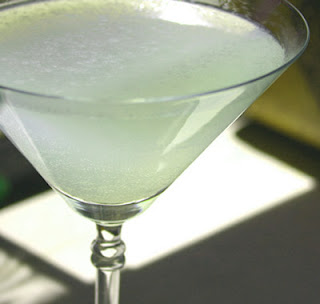 Avocado, despite not being a very popular choice for cocktails, renders a fresh appeal to drinks. Be it a martini or a daiquiri, avocado cocktails have a class of their own. Refreshing and revitalizing, they can make for excellent starters as well as cool drinks for a summer BBQ party. Catch a glimpse of some extraordinary alcohol-infused drinks in this blog…
Top 5 Avocado Cocktail Ideas
1. Avocado Martini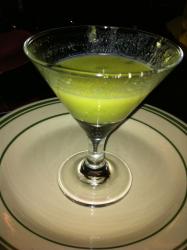 Made using the ripe Hass avocado pulp and dry vermouth, this sweet vodka drink can be served as a dessert also. All you need to do is make a smooth puree by blending 2 oz of vodka with half an ounce of dry vermouth, plus half a cup ripe avocado, 2 tbsp dulce de leche, 2 tbsp sweetened condensed milk, and quarter cup of milk. Once you have the puree, pour it into a cocktail shaker with ice, shake well, and strain into chilled martini glasses. Serve garnished with a slice of chocolate.
2. Avocado Daiquiri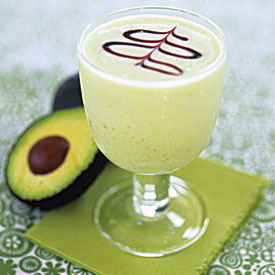 A novel look at the classic daiquiri is what this drink is all about! 1.5 ounces of light rum is blended with a 1 cup of crushed ice, a quarter of a medium sized avocado, and 3/4 ounces of freshly squeezed lime juice to a smooth mixture. Pour into glass and garnish with lime wedge.
3. Avocado Margarita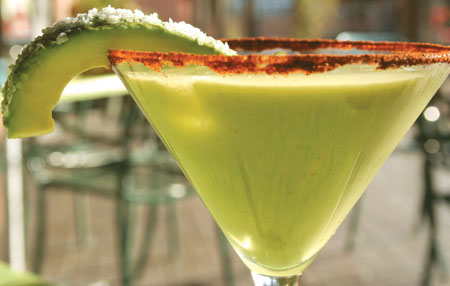 Margaritas are one of the classic choices for a Sunday cocktail because it is easy to make. In a mixing glass, muddle half the portion of a ripe avocado with 1.5 ounces each of lime juice and agave nectar. Mix in 1.5 oz 1800 tequila and 0.75 ounces Cointreau. Top off with ice and shake briskly. Meanwhile smear the rim of a wet margarita glass with a mixture of kosher salt and celery salt. Now, fill half the glass with crushed ice. Strain in the tequila mixture and serve garnished with cilantro sprigs.
4. Avocado Delight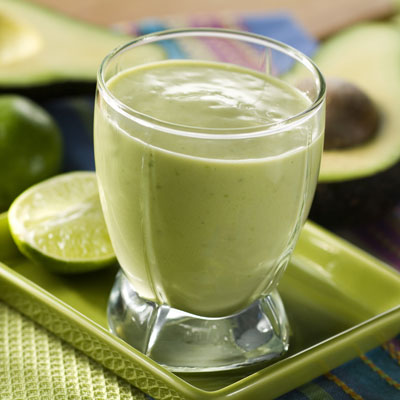 A truly avocado loaded cocktail, it is made using mostly Cointreau. Blend a peeled avocado with 1.5 oz Cointreau, 3 oz half-and-half, 1 tbsp bar sugar, 1 cup of crushed ice, and half an ounce of lime juice to a smooth, creamy mixture. Transfer to a parfait glass, top of with crushed, roasted nuts and serve.
5. Savory Avocado Cocktail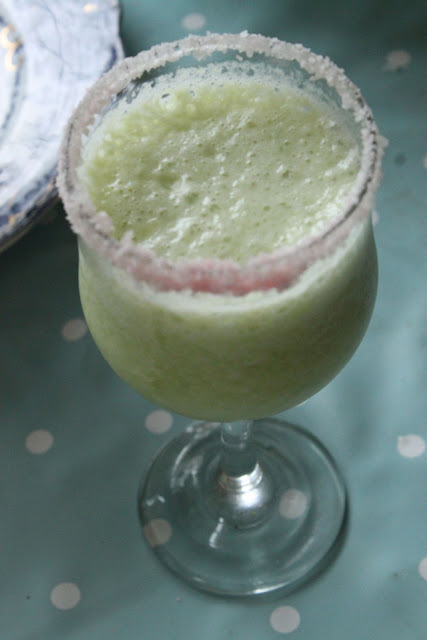 The name itself suggests the nature of this drink! Muddle 1/5 of an avocado with 5 fresh tarragon leaves, 2 cups of freshly squeezed lemon juice, 1 cup simple syrup, and juice from half pressed lime. Mix in 1/5 oz Anejo tequila and half an ounce triple sec, and shake vigorously. Meanwhile, smear the rim of a wet martini glass with a mixture of super fine sugar and sea salt. Double strain the tequila mixture into the glass, garnish with a lime wedge, and serve.
Each of the avocado cocktails outlined in this write-up is unique. Moreover, you need not wait for any special occasion to try them! So go ahead and try them out now!
Image Credit: marmitelover.blogspot.in, nestleusa.wordpress.com, aldacos-stoneoak.com, designerevents.net, avocadodiva.com, aneveningmeal.blogspot.in
5 Easy Avocado Cocktails