10 Easy Blueberry Cocktails

28 Jan 2012
Blueberries, in the frozen, fresh, juiced, or liqueur form, make fabulous ingredients for cocktails. Subtly sweet, yet delectable & intoxicating, the blueberry cocktails make a great choice for a summer cocktail party. This write-up is your definitive guide to the world's best mixed alcoholic drinks that infuse the tiny blue hued spring fruit.
1.  Blueberry Cosmopolitan
Made using partially thawed frozen blueberries, this can be prepared easily. Muddle about 1 oz each of partially thawed blueberries and cranberries in a shaker. Add 1.5 oz vodka, 1 oz Cointreau, and 0.5 oz lime juice to the shaker along with ice and shake vigorously. Strain into a martini glass, garnish with orange peel or blueberries and serve.
2. Blueberry Watermelon Cocktail
A refreshing drink that bursts into flavors, it gets the sparkle from the fusion of sparkling wine with watermelon syrup and lemonade. A perfect summer cocktail, it is as delightful as it looks.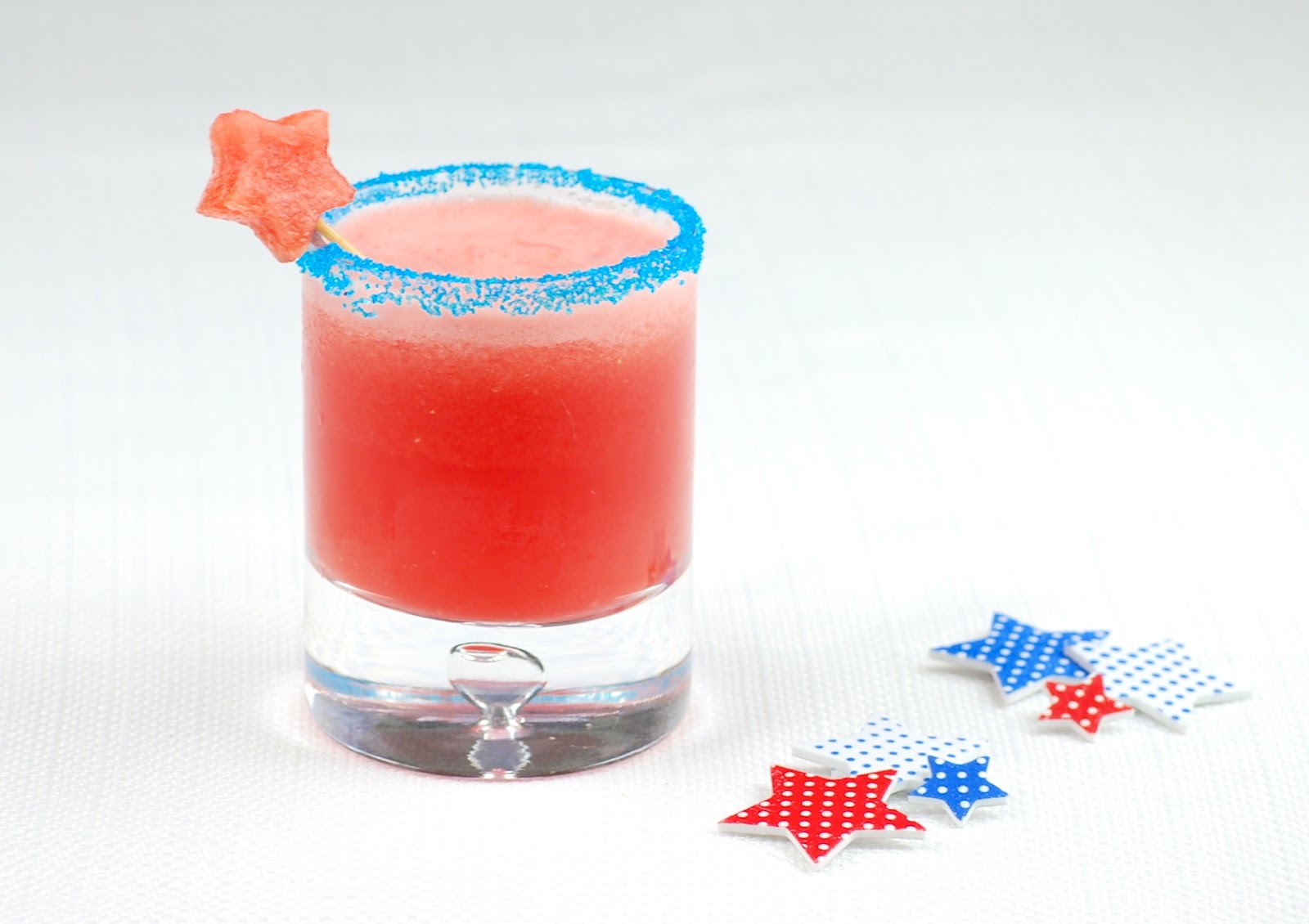 Half a cup each of fresh strawberries and raspberries is blended with 1 cup fresh blueberries, ½ a banana, ½ a teaspoon honey, and 2 cups fresh orange juice to a creamy mixture. Strain into a Collins glass, top off with champagne, and serve.
Muddle a handful of fresh blueberries with ½ ounce of mint syrup. Add about 1.25 oz citrus vodka, 2 tsp lemon juice, and top off with Seltzer water. Your drink is ready!
5. Blueberry Julep
Just 3.5 oz of organic vodka is mixed with 0.5 oz each of blueberry liqueur and simple syrup before being topped off with 0.5 oz blueberry puree and a splash of sparkling wine! Serve in a chilled martini glass garnished with a fresh mint leaf.
Muddle 8 basil leaves, 4 mint, 1 tsp sugar, and 1 tbsp lime juice well in a shaker. Add about 12 fresh blueberries and muddle the mixture well. Mix in rum and ice and shake to blend well. Fill a cocktail glass with ice, strain in the muddled mixture, top off with club soda, and serve garnished with fresh blueberries.
Muddle 8 mint leaves with 1 tsp sugar before mixing in 1.5 oz light rum and 0.25 oz fresh lime juice. In a chilled glass, strain in the mixture, add about 8 fresh blueberries and a splash of champagne. Pour in club soda, garnish with lime slice and mint sprig, and serve.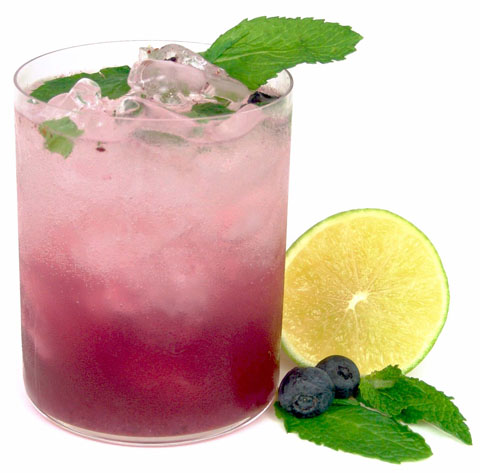 8. Blueberry Daiquiri
A creamy cocktail made using frozen blueberries this drink is truly exhilarating! Make a thick mixture of 3 oz frozen blueberries with 1.5 oz rum, 1 oz fresh lemon juice, and 2 tbsp simple syrup by blending the ingredients. Strain into a martini glass and serve garnished with red currant sprig.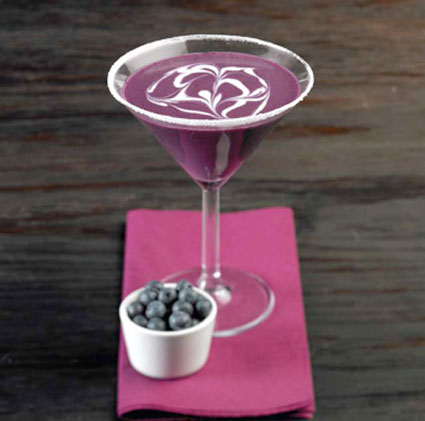 Served in an old-fashioned cocktail glass, this wild blueberry cocktail goes well for a brunch meet. Muddle 8 wedges of lime in the glass followed by crushed ice enough to fill 2/3rd of the glass. Top off with 1.5 oz each of wild blueberry juice and cachaça, the Brazilian liquor. Garnish with lime wedge, and serve.
Prepared by shaking 50 ml vodka, 25 ml white blueberry liqueur, 12 drops f grenadine, 4 drops of blue curacao ,and 2 tbsp simple syrup, you need not be a pro to mix this drink! Shake well and strain into frozen cocktail glass.
Each of the blueberry cocktails outlined above is unique on its own, in terms of flavor and tipsiness! Find out which one is your favorite by trying them!
Other Articles You May Like To Read:
2. Blueberry Juice Health Benefits
Image Credits: kitchenkonfidence, oceanspray, tasty-trials, bonappetit, creative-culinary, howsweeteats, stephmodo, seductionmeals, everythingzoomer, liquor, bourbonblog 
10 Easy Blueberry Cocktails