5 Easy Grape Cocktails

17 Jan 2012
Give the party cocktails a tasty twist and transform them into signature drinks for your next party by making use of grapes. Wine, the most favorite drink, is a rich, grape drink. The grape cocktails mentioned in this write-up are sure to give your party an intoxicating touch. To know more about these interesting drinks, scan through…
Tipsy Grape Cocktails
1. Vodka Froth
This drink comes with the blend of eggs and vodka, alongside grape juice and lemon juice. Presented in a chilled cocktail glass, this drink is a visual treat. A perfect refreshing drink, it is sure to offer you a good company to keep off your solitude.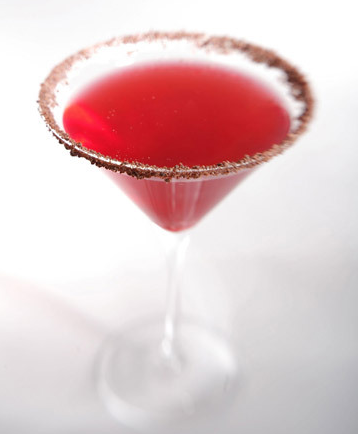 The drink tastes as fabulous as it sounds. A spirit-rich drink that brings together assorted fruit juices, including grapefruit and grapes, it is the perfect drink to spice up you summer BBQ party. Being low in alcohol content – you just need to add a portion of X-Rated Fusion – it is one of the most sought after drink by women.
Feel the amazing drive through the snow as you travel down your imaginations with this tipsy cocktail. While the actual recipe is a non-alcoholic one, you can render it an actual cocktail touch by topping the fruit juice mixture with champagne or any sparkling rose wine.
4. Honey Grape Cocktail
The luscious blend of honey and grapes get a new dimension when vodka is infused. Easy to make and great to drink, this is a classic drink for a casual evening. Top an ice filled cocktail shaker with 3 oz white grape juice, ½ a tsp honey, 2 tsp lemon juice, and 2 oz vodka. Top off with club soda and about 8 to 12 grape halves. Shake well, transfer to martini glass, and serve.
5. Bunky Punch
A vodka and Schnapps drink, it gets a tanginess from cranberry and orange juices. The grape juice adds to the lusciousness of this cocktail. Blend vodka, melon liqueur, peach Schnapps, cranberry juice, orange juice, and grape juice in the ratio 3:2:2:3:4:1 along with ice until the mixture turns smooth. Transfer to parfait glass, garnish with lime wedge, and serve.
Each of the grape cocktails mentioned above is a classy one on its own. So, do not exclude anything before your sip it!
Image Credit: scienceofdrink.com, alfabar.blogspot.com, thebeststeakanywhere.com, babickavodka.com, ifood.tv, freepik.com
5 Easy Grape Cocktails