10 Easy Peach Cocktails

13 Jan 2012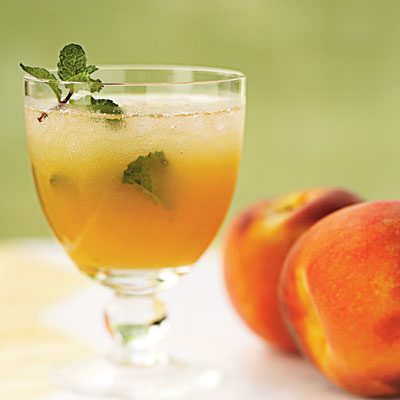 Peach is one of the most popular summer fruits which renders a cool and refreshing touch when added to the cocktails. The peach cocktails outlined in this write-up are sure to take your taste buds on a great summer trip. Gear up for a lovely trip into the world of charming drinks as you read on…
Exhilarating Peach Cocktails
1. Peach Fuzzy 
A vodka and peach brandy drink, the pink lemonade along with rendering the sparkle, renders it a classy touch and appeal.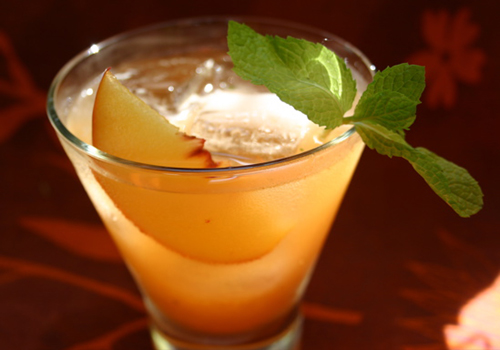 A tasty, easy to make drink, it is a perfect summer cooler. A sparkling drink, it is prepared by mixing equal portions of peach flavored vodka and pomegranate liqueur with two portions of fresh lemonade. Strain the mixture into a martini glass, top with Sparkling Rosé Wine [the quantity should be the same as vodka and liqueur], and serve garnished with blueberries.
Experience the flavors of fruits, spices, and whiskey blend in a classic way in this drink. Loaded with Southern Comfort and cream, this peach liqueur drink offers a revitalizing touch to your senses!
This cocktail makes use of multiple varieties of alcohol, including dark rum, brandy, peach brandy, and champagne. The lemon juice, along with adding a sparkling touch, gives the citrus feel.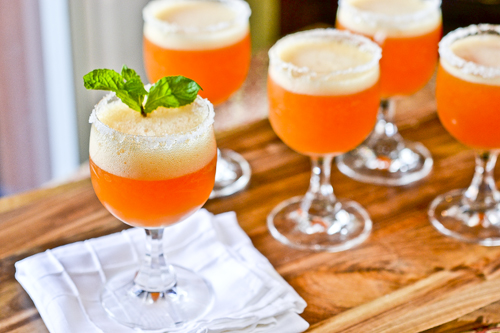 A tangy, refreshing drink, it makes a great choice for summer parties! Loaded with rum, brandy, and peach brandy, it is a great drink to taste if you love cocktails!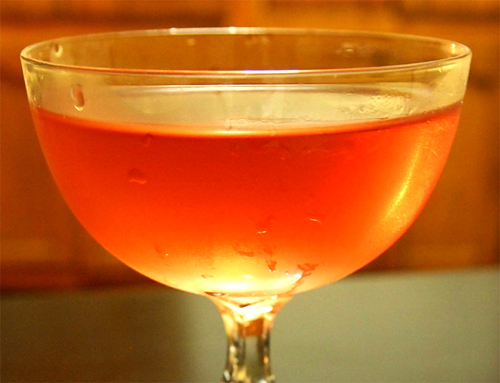 6. Peach Haze 
A champagne topped drink, it adds to the glitter of the festivities and merry making. Just stir in equal portions of peach liqueur and peach puree in a champagne flute and top with chilled champagne. You can add more ice cubes, if you wish to enjoy a colder version.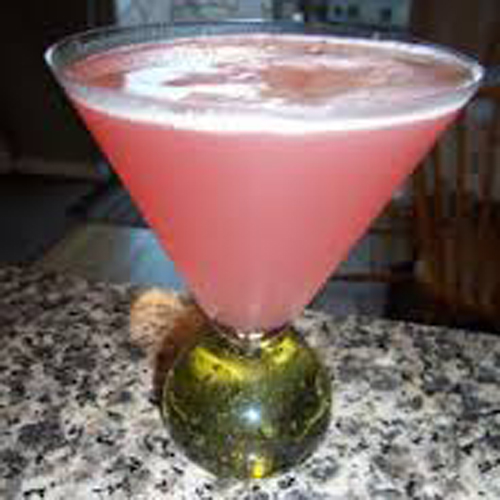 Every sip of this drink is sure to take your taste buds through a surprise ride. A rich drink, it adds to the elegance of the occasion. You can even try mixing it and sipping it to keep off your loneliness.
8. Bellini 
This cocktail looks more like you are being offered peach milkshake. Despite its creamy appearance, it allows your tongue to experience a wonderful sparkle. Thanks to the presence of the sparkling wine!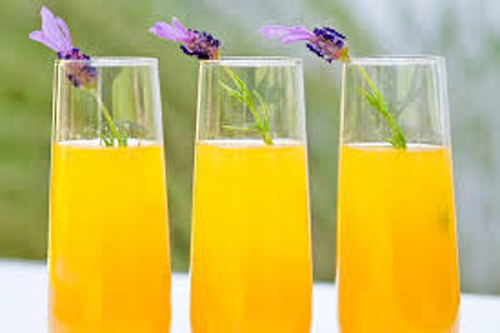 9. Purple People Eater Cocktail 
A perfect Halloween cocktail, the three olives purple vodka makes it an eye-catchy drink. Just mix equal portions of Three Olives Purple Vodka and Peach schnapps in a chilled martini glass. Top with cranberry juice [4 times the quantity of vodka], garnish with blueberries, and serve.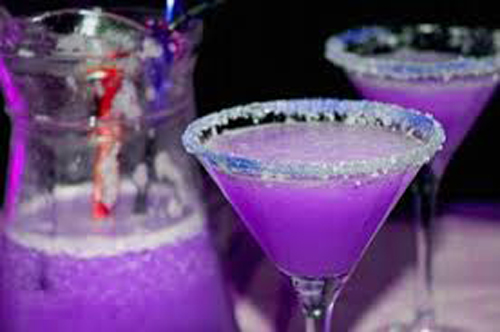 The drink just bursts into oodles of flavors as you sip it. Feel the flavors of assorted fruits, including melon, pomegranate, peaches, coconuts with citrus,  in this drink.
The peach cocktails mentioned above are not just party favorites; they can be enjoyed any time you wish to. So, try them and share your experience with me!
Image Courtesy: cookinglight , fullforkahead , naplesillustrated, thekitchn, blog.hgtv, ivona, ifood, aidamollenkamp, plus.google   
10 Easy Peach Cocktails