Top 10 Chinese New Year Desserts
11 Jan 2012
Desserts form a quintessential part of any celebrations and Chinese New Year is no exception to this ground rule. Here are some classic and popular Chinese New Year desserts, which represent the classic traditions of this interesting Asian country and its people.
Almond cookies are an integral part of welcoming the Chinese New Year. These cookies have a delightfully delicate and light flavor that satiates your sweet cravings in a very subtle fashion.
2. Nian Gao
This classic cake is made with steamed rice and it is free of butter, eggs, as well as other usual cake ingredients.  Loaded with fruits, this delicacy is the symbol of richness and togetherness.
Eight various candied fruits are used in preparing this traditional Chinese dessert. A tastefully prepared sweet, it symbolizes long life and happiness.
While it is not a dessert served traditionally during Chinese New Year, it is one of the delectable recipes loved by the Chinese. This scrumptious dessert is loaded with walnuts and flavored with honey.
5. Chinese Mandarin Almond Custard
A popular Chinese New Year treat, it symbolizes prosperity hidden in the coming year. Flavored with honey and almond extract, this is a subtly sweet treat which will be adored by non-sweet lovers also.
Made using wheat and corn flour, this dessert is flavored with sesame powder. Sesame is one of the most popular ingredients in Chinese cooking, and hence, this dish makes a perfect New Year dessert.
7. Zeen Doy
Delicious, crispy, and tasty, this red bean paste, rice flour delicacy is deep-fried and covered with sesame seeds. This golden-colored Chinese treat displays the warmth and prosperity that the novel year has in store.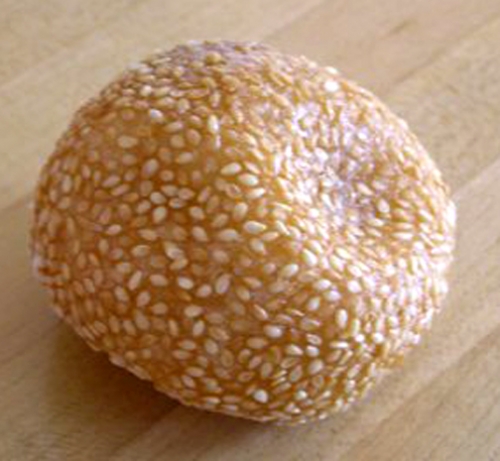 8. Jar Wontons
A different variety of wontons, these are loaded with assorted nuts and dates. These wontons are served sprinkled lavishly with icing sugar.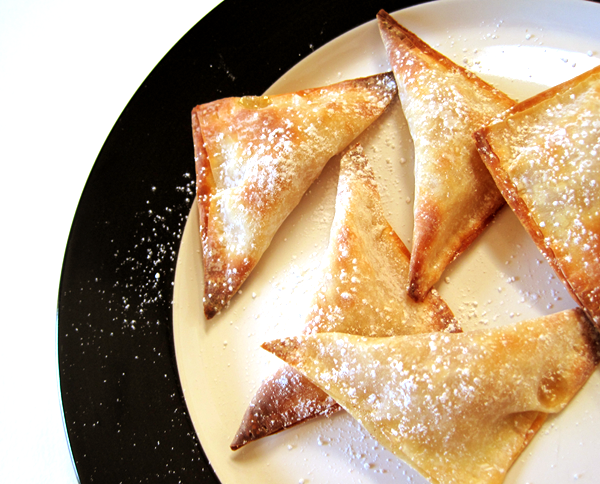 Filled with bananas and flavored with brown sugar, these sweet spring rolls taste fabulous when relished warm along with ice cream.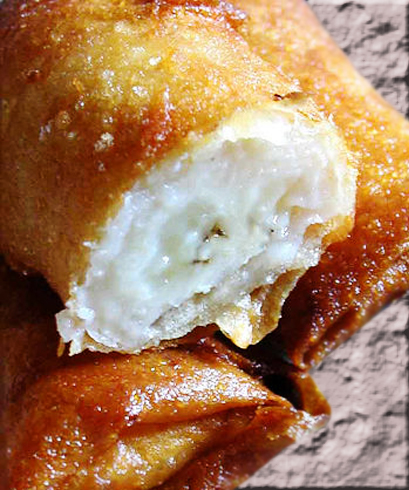 10. Chinese Chews
A crunchy, sweet, ginger-flavored treat, this comes packed with walnuts, candied cherries, candied pineapples, and dates. Baked akin to classic cakes, these can be enjoyed warm with a cup of ginger flavored tea.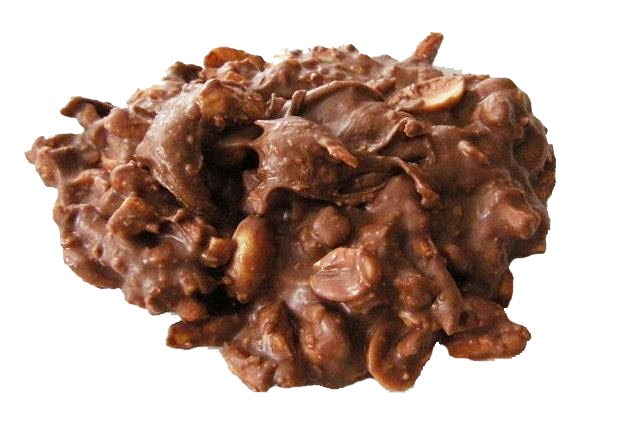 All the above-mentioned Chinese New Year desserts can be made using sugar substitutes, if you wish to serve them to diabetics. Welcome the New Year in the sweetest and most delightful way with the Chinese treats!
Image Credit: taiwan-travel-experience, foodworld-eva.blogspot.com, ifood.tv, scathingly-brilliant.blogspot.com, catalinakolker.blogspot.com, chinkypinsez.blogspot.com, recipesindemand.blogspot.com, timey-wimey
Top 10 Chinese New Year Desserts