Top 10 New Year Cocktails

5 Jan 2012
Music, dinner, and  New Year cocktails – these three help to make 31st December evening truly special. Of these, cocktails are definitely an element where you can have fun by mixing and matching different drinks together. Here are a few such interesting ideas that are sure to enhance your spirits…
Tipsy Cocktail Ideas For New Year
The bright, red hued drink reflects the prosperity the New Year has in store of you. A delightful blend of champagne with raspberry liqueur, it is the perfect New Year drink.
2. Midnight Kiss
Welcome your New Year at 12 o' clock with this Cointreau, Fever, and Champagne mixed drink. Shake Cointreau with strawberry and kiwi Fever and ice cubes well and strain into a champagne flute. Top off with champagne, garnish with strawberry, and serve!
3. Flirty Fever
Feel the fever of the night party with this exotic drink. A pineapple and coconut fever, red berry vodka, and champagne – what more is required to spice up the party!
4. Bubbly Pomtini
A dazzling pomegranate martini loaded with tequila and champagne, it is very easy to mix this drink. Top the mixture of Pomegranate Liqueur and tequila with champagne! Do not forget to garnish!
5. Cosmopolitan
No one can give this classic drink a miss. As the name says, it is definitely a sophisticated drink ideal to embrace a new beginning.
6. The Red Witch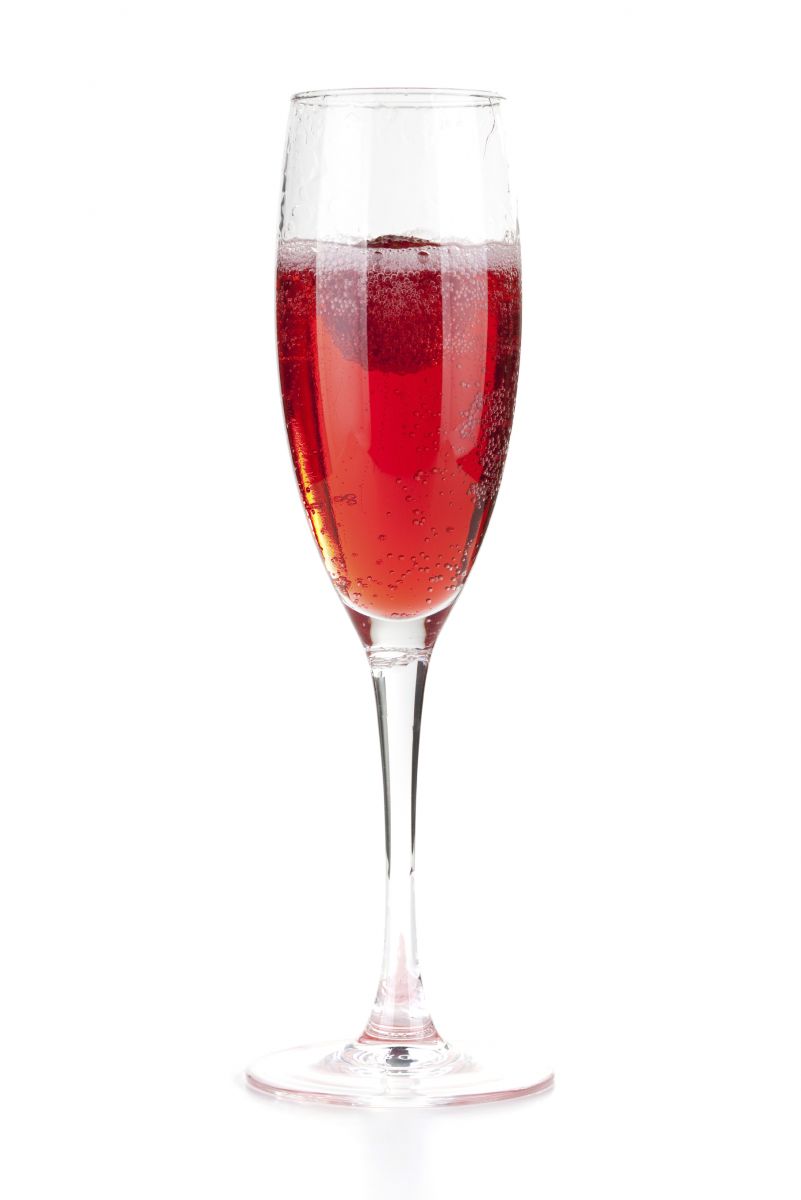 This drink is more popular as a Halloween cocktail. However, this cherry vodka and champagne drink is the perfect way to invigorate your new year spirits.
To keep it crisp and short, it is an amazing drink! Make sure you serve this without straining in a martini glass garnished with a lemon wedge.
8. Victor Bravo
If you want to get intoxicated in the truest senses, then this drink is for you. Equal portions of sweet vermouth, brandy, and gin are shaken well with ice cubes and relished from a chilled martini glass!
9. Bobby Burns
This versatile cocktail can be relished as and when you want. This versatility makes it an undeniable entry into the cocktail list for the New Year eve celebrations.
10. Fizzy Mango Margarita
Give your favorite drink a tropical touch with this mango margarita. Equal quantities of margarita mix, mango juice, and tequila are shaken with ice cubes and served garnished with a lemon wedge.
These are just few among the exhilarating New Year cocktails; you can try mixing more according to your taste! Wishing everyone a great New Year!
Image Credit: ifood.tv, scienceofdrink.com
Top 10 New Year Cocktails