Easy Oats Cupcake Ideas

3 Jan 2012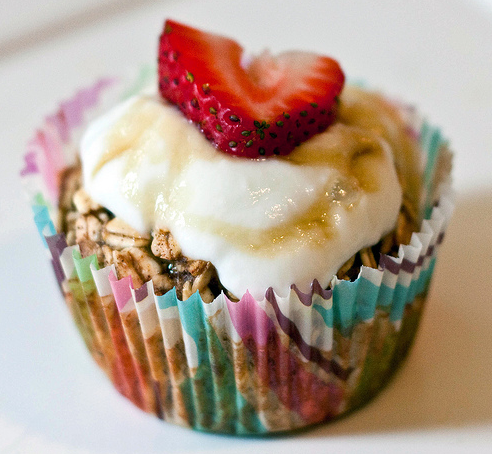 Oats, one of the most nutritious grains, can add a healthy touch to the yummy cupcakes. The  ideas mentioned in the blog gives you an opportunity to prepare delicious and rich goodies that are perfect as breakfast items as well as desserts. Delve deep into this write-up to know about the recipes in detail.
Nutritious  Cupcakes Containing Oats
1. Streusel Topped Pumpkin Oatcakes
This is a wonderful and tasty excuse of excluding pumpkin pie from your Thanksgiving meal. You get a double dose of oats here as it is incorporated in the base as well as topping. Rich with the flavors of cinnamon, these cupcakes make great Halloween treat as well.
I would prefer to call these oat-rich cupcakes ginger cupcakes as the flavor of the rhizome is quite dominating. This adds to that extra punch required during winter parties. Flavored with honey and molasses, these moist and airy cupcakes are so light and subtle eats that they make perfect munches.
A great breakfast goodie, this is a sweet way to help your kids indulge in a healthy treat. Since they do not require any frosting, they make wonderful lunchbox accompaniments also. When relished along with a cream cheese frosting, they transform themselves into heavenly delights.
Whichever way you choose to relish the oats cupcake ideas mentioned in this write-up, they are sure to surprise you with every bite! That is why I adore these recipes!
 Image Credit: dtalesblog.blogspot.com, thecupcakeblog.com, cooklikejames.typepad.com
Easy Oats Cupcake Ideas