Easy Squash Cupcake Ideas

3 Jan 2012
Contrary to popular belief, vegetables can actually make great desserts! As a matter of fact, one of our favorite fall vegetables, squash, is a great veggie for baking into cupcakes! The payoff is a moist, airy, and light cake which you can then dress-up with any sort of decadent frosting. The  cupcake ideas mentioned in this write-up have a harmonious blend of tasty flavors. Read on to find out more about these interesting cupcake recipes that use squash!
Delightful Cupcake Recipes Incorporating Squash
1. Chocolate-Squash Cupcakes
Infusing summer quash into a chocolate cupcake will yield a delicious dessert. You may prepare this cupcake using a yellow cake mix and semisweet chocolate chips. As for the core ingredient, squash, grate one small veggie and add to the cake batter along with the remaining ingredients listed on the cake mix box. To top off this moist cupcake, try making a peanut butter frosting and embellish with unsalted, roasted, and crushed almonds for that added texture.
2. Butternut Squash, Applesauce and Date Cupcake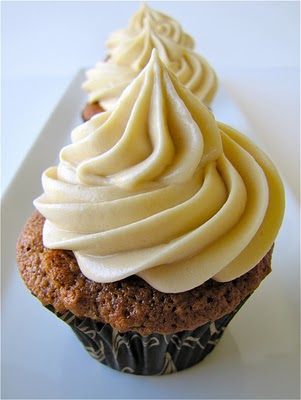 The recipe actually talks about making a cake. Nevertheless, you can also make use of the same batter to prepare some awesome bite-sized goodies. Rich with the aromas of ginger and cinnamon, these decadent delights get a subtle sweetness from the dark brown dates used. The walnuts added to the batter give a slightly crunchy texture. Top the cupcakes with a brown sugar cream cheese frosting.
Image Credit: susikochenundbacken.blogspot.com, thecupcakeblog.com, cupcakejubilee.blogspot.com
Easy Squash Cupcake Ideas