Easy Apricot Cupcake Ideas

2 Jan 2012
Apricot, when infused in the cupcake batter, delivers a delightful tartness and a beautiful orange hue to the resulting goodies. Read through the write-up to know about these aprioct cupcake ideas in detail…
Tasty Cupcake Recipes With Apricot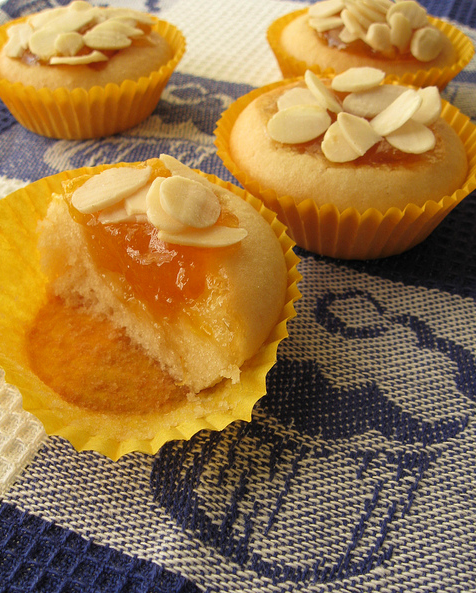 Made using pureed apricots and flavored with light brown sugar, these pint-sized eatables make a fresh offering for breakfast. Served warm with a delectable spread of apricot glaze, this invokes the aroma of spring. Make them more beautiful and tastier by topping those goodies with cream cheese frosting, decked up with chocolate chips and pecans.
A simple cheesecake cupcake made using cookie crumbs gets a beautiful visual appeal and becomes more palatable when topped with the peach-infused apricot jam mixture. A delight for the palate for sweet lovers, this makes perfect snacks for brunch as well as picnics.
These apricot cupcake ideas mentioned above are time-tested ones and the results have always been amazing! Now, it is your turn to try them!
Image Credit: thecupcakeblog.com, cupcaketastic.blogspot.com
Easy Apricot Cupcake Ideas