Easy Blue Cheese Cupcake Ideas

29 Dec 2011
Blue cheese cupcakes are not as popular as cream cheese cupcakes  . Nevertheless, they do exist and are preferred by a section of the population. Blue cheese makes  a wonderful ingredient as a cupcake base as well as a frosting ingredient. The  ideas outlined in this write-up are time-tested evidences. Read them to know more…
Charming Blue Cheese Cupcake Recipes
1. Apple Blue Cheese Cupcake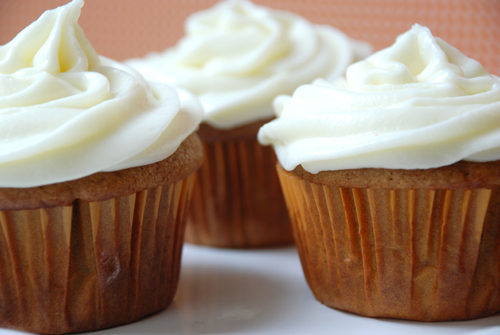 Rich with the flavors of cinnamon and allspice, the apple cupcakes just fill up your kitchens with a warm aroma during winters. The flavors of coffee and the crunchiness of walnuts make it even more delectable. Now is the twist. Have you ever thought of topping it off with a blue cheese buttercream? The frosting can be prepared easily also. Beat unsalted butter to a creamy mixture. Add crumbled blue cheese, milk, powdered sugar, and pinch of salt and whip to a frosting consistency. You can now use it to frost the cupcake. Do not forget to embellish the frosting with few sprinkles and candies.
These are not exactly cupcakes, but have been included as a part of the cupcakes because of its preparation method and the texture. Chock-a-block from blue cheese and walnuts, these are sweet-savory goodies ideal for breakfast. Serve them with drizzles of honey beside a chocolate-walnut milkshake.
Try these blue cheese cupcake ideas as soon as you can! They are sure to surprise your near and dear ones!
Image Credit: thecupcakeblog.com, sweetbabymasonjames.blogspot.com
Easy Blue Cheese Cupcake Ideas