Easy Basil Cupcake Ideas

29 Dec 2011
I love fresh basil leaves and I was  tempted to try infusing these aromatic herbs in cupcakes.  Here are three of  the  basil cupcake ideas I tried and felt they truly taste different with basil. Read on to know about these cupcake recipes…
Aromatic Basil Cupcake Recipes
Lemon cupcakes are summer delight. Adding basil just gives them a refreshing touch. Wonderfully light, these are ideal desserts for a classy meal or a bright breakfast choice.
2. Chocolate Cupcakes with Chocolate Buttercream Frosting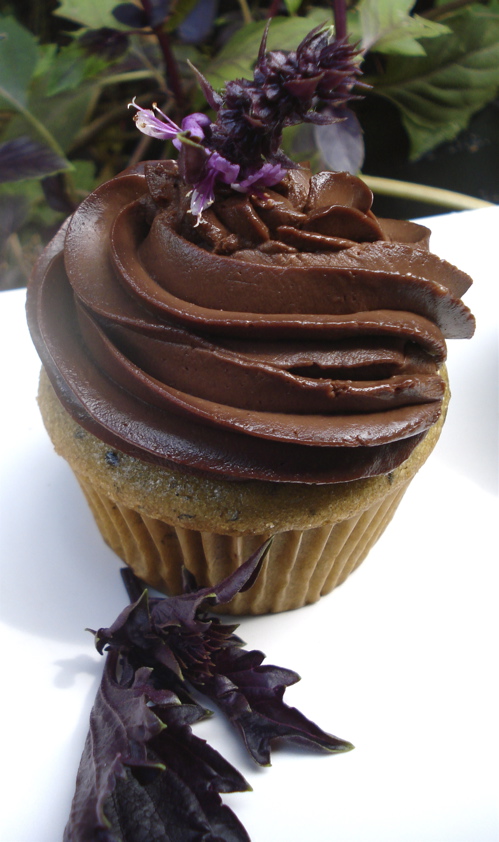 Give the decadently rich chocolate cupcakes a herbal twist with this recipe. Add just 1 cup of basil leaves to your chocolate cupcake recipes. The payoff will be scented cute cupcakes. Top them off with a rich, luscious chocolate buttercream frosting for a luxurious touch.
3. Strawberry Basil Cupcakes
If you want something creative, then try this delicate strawberry cupcake recipe. You can infuse basil leaves, about half a cup, in your strawberry muffins batter. Now, frost the cupcake with a gleeful strawberry frosting! You will be shocked to see how wistfully your kids relish them.
Basil is definitely one of the most versatile herbs. And, I am sure these basil cupcake ideas will warm up your party!
Image Credit: www.thecupcakeblog.com
Easy Basil Cupcake Ideas