Easy Tomato Cupcake Ideas

28 Dec 2011
The tomato cupcake recipes explained in this write-up offers you a wonderful opportunity to try baking something novel. While one of these ideas calls for the inclusion of tomato soup, the second one is a delicious treat for the sweet tooth. Read the blog to know what is in store…
Inviting Tomato Cupcake Recipe Ideas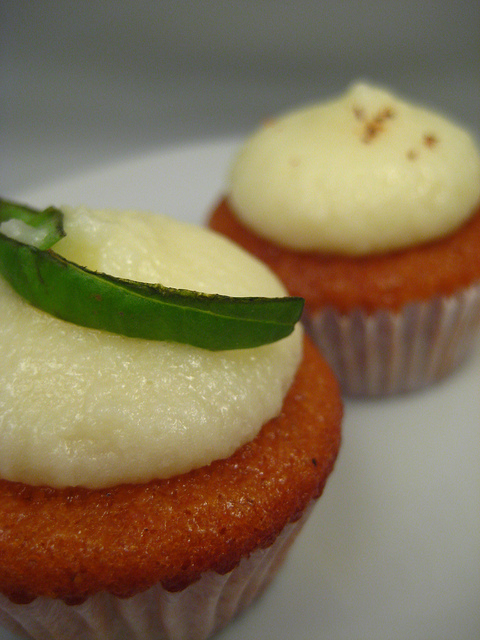 A delicious spice cupcake recipe, it incorporates condensed tomato soup. Flavorful and intriguing! The soup provides the right amount of sugar and salt, and creates a unique cupcake. Instead of transferring into cake pan, spoon them into prepared cupcake pans and bake them, While the nuts add a crunchy effect, raisins render a subtle sweetness. Top off with a luxurious mascarpone frosting.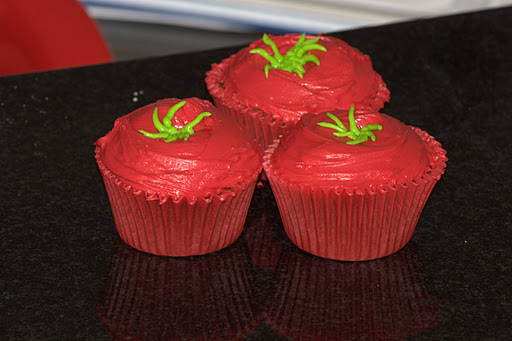 Funny and funky cake designs for cupcakes and cake decorating. Tried and tested cake recipes and decoration ideas. Use red color cupcake liners. You can use any cupcake. Keep aside a small portion of buttercream frosting and add green food color. Add few drops of red color to buttercream frosting. Now, top the cupcake with red frosting. Pipe the green frosting to resemble the stem.
These tomato cupcake ideas can be enjoyed at any point of time. They make adorable Christmas treats for school party as well. So, try them and share your experience!
Image Credit: thecupcakeblog.com, a-slice-of-cake.com, mimarecipes.com
Easy Tomato Cupcake Ideas