Easy Grape Cupcake Ideas

22 Dec 2011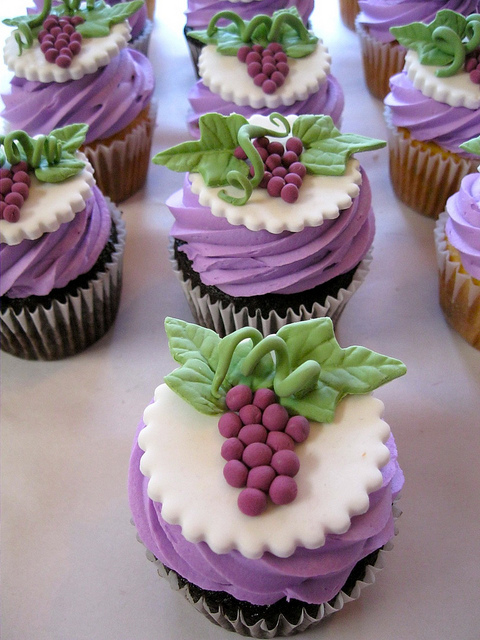 The  cupcake ideas mentioned in this write-up result in excellent bites with a glass of wine and some cheese. Grapes, whether they are used as ingredients or just added for visual appeal, are sure to pep up party spirits. Catch a glimpse of some interesting cupcake recipes that use grapes…
Delightful Grape Cupcake Recipes
You can never go with the exotic combo of cake, jelly, peanut butter, and chocolate. Filled with grape jelly and topped with a chocolate peanut butter frosting this is a mesmerizing delight. The frosting is so good, that even the persons, who normally stay away from sweets, will ask for a second serving.
2. Faux Grape Cupcake
Make a cupcake shaped like a bunch of grapes. Frost the cupcake with the cream cheese frosting and top off with the gumdrops like a bunch of grapes. Halve a green gumdrop and give the leaves to the cluster.
Made using green grapes, bananas, and cranberry juice cocktail, these mock cupcake are perfect summer desserts. Top the chilled fruits and gelatin with a purple colored frosting to give a cupcake like appearance.
The grape cupcake ideas mentioned above make perfect weekend delights as well as lunchbox companions. So, bake them and make your kids smile.
Image Credit: saffron-strands.blogspot.com, thecupcakeblog.com, unboundeddomesticity.tumblr.com
Easy Grape Cupcake Ideas