3 Easy Dates Cupcake Ideas

16 Dec 2011
Cupcakes containing dates mentioned in the write up offers you a chance to relish some hearty delights for brunch or breakfast. Dates render a natural sweetness and moisture to the classic dessert items, transforming them into even more luscious ones. Here are some of the cupcake recipes prepared using dates…
Delicious Dates Cupcake Recipes
1. Low Fat Dates Bran Cupcakes
Prepared using bran flakes and sweetened with sugar, these have the goodness of walnuts and dates. These bite-sized cakes make excellent snacks for picnics, potlucks, as well as your lunch boxes.
These muffin-like cupcakes make you feel the richness of dates, plus the crunchiness of pecans with every bite. Serve them fresh from oven beside whipped cream and coffee. If you want to serve them as desserts for a special occasion, top them with a luscious fruit frosting, which also has dates.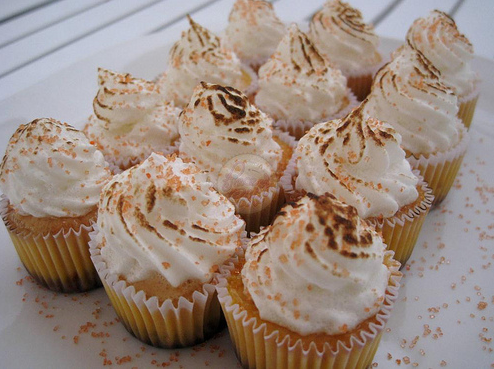 Feel the richness and moistness of dry fruits with these dates-rich cupcakes. A simple vanilla flavored cupcake gets a new dimension – thanks to the goodness of candied fruits, dates, and raisins. Serve them fresh with coffee!
Try these exotic dates cupcake ideas and treat your guests to some divine delights!
Image Credit: delicioussnacks.files.wordpress.com, thecupcakeblog.com, qupcakequest.blogspot.com
3 Easy Dates Cupcake Ideas