3 Easy Blackberry Cupcake Ideas

13 Dec 2011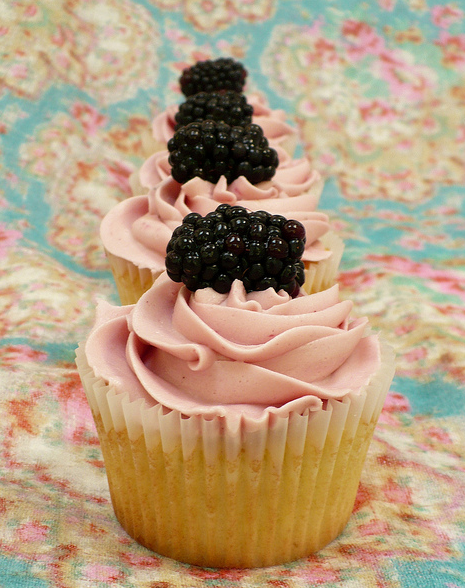 Give your autumn party a fruit twist with these exotic blackberry cupcake ideas. The juicy little beauties make perfect core ingredients for cupcakes, especially when they are used fresh during the season. These are definitely cute cupcake ideas for Thanksgiving as well as Christmas. Here are three interesting and easy cupcake recipes infusing blackberries…
Enticing Blackberry Cupcake Recipes
These are straightforward cupcakes yelling out blackberry from every angle. Covered from head to toe with blackberries with a hint of vanilla, these beauties have a classic taste. These are delicious munches with tea and can be enjoyed as a breakfast item as well. Crown them to enjoy them a regal appeal with a luxurious spread of blackberry apple jam, embellished by pecans.
2. Blackberry Chocolate Cupcake with Creamy Buttercream Frosting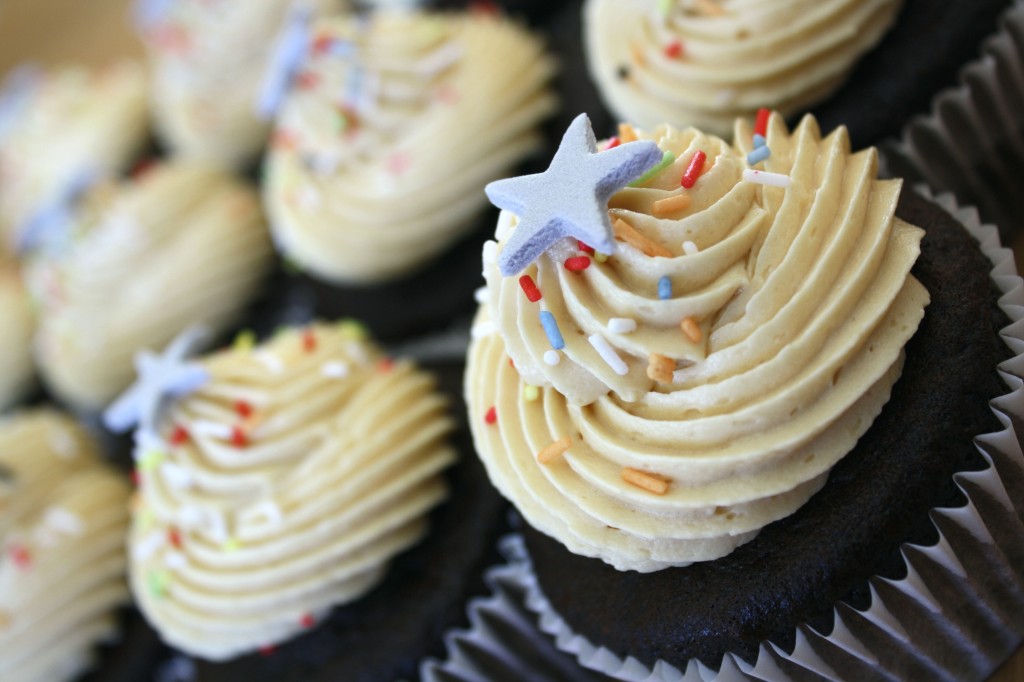 The tender tartness of blackberries ensures that these otherwise sugary cupcakes enjoy juicy feels. Loaded with redcurrants, blackberries, and raspberries, these chocolate-packed taste heavenly. Feeling fruity and chocolaty! Despite the dominance of chocolate in the cupcake, they are rich, smooth, and moist! Before you serve them at your party, just top them off with a classic buttercream frosting and garnish with few chocolate chips!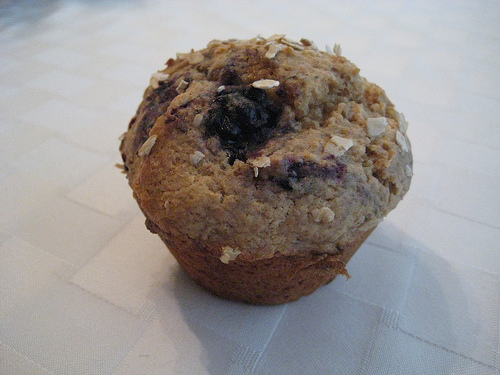 These delicious and dense muffin-like cupcakes made using blackberries and oats are healthy treats for the kids. The rich texture and the moistness of these cupcakes help them to remain tender for days. Oats and non-fat yogurt give these blueberry cupcakes extra texture and flavor with cinnamon accentuating the tantalizing appeal.
Turn ordinary cupcakes into extraordinary desserts with these classy blackberry cupcake ideas!
Image Credit: whats-cookin-good-lookin.blogspot.com, thecupcakeblog.com
3 Easy Blackberry Cupcake Ideas