3 Easy Rice Cupcake Ideas

13 Dec 2011
Have you ever tried out these rice cupcake ideas? Flour cupcakes, made with whole-wheat, refined, or even cornmeal, are quite common. The recipes incorporating rice also yield goodies as good as other flours. You can use rice in the form of flour, as such, or as cereals to bake some impressive cakes. Here are some superb cupcake ideas…
3 Impressive Rice Cupcake Recipes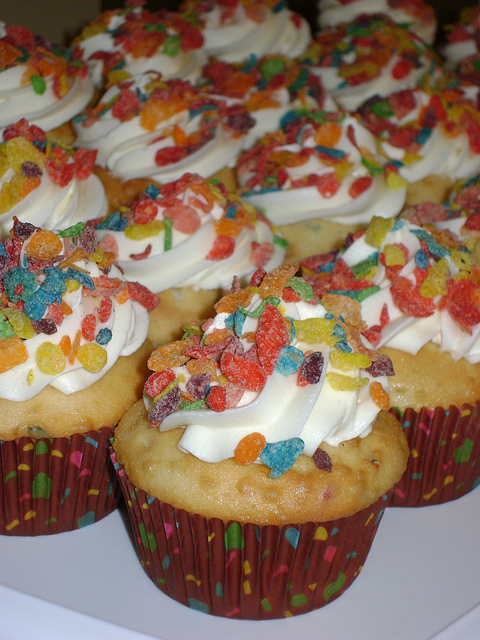 Made using rice cereals, this cupcake form a healthy and sweet breakfast choice. It goes well will smoothie as well as fruits, thus making a dashing start to your day. You can ever give them a makeover by frosting them with peanut butter frosting and transform these classy breakfast delights into festival cupcakes. Decorate with frosting, sprinkles and/or candies, and these cute treats become perfect desserts for kids' parties.
2. Wild Rice Blueberry Cupcake
Give your family a surprise at dinner with these mini sweet treats. These pint-sized goodies made with wild rice and flavored with cinnamon, gets succulent moisture due to the infusion of applesauce and blueberries in the batter. Light and chewy, these muffins make wonderful fête desserts with blueberry ice cream or vanilla ice cream, both which accentuates the flavors of blueberries in these goodies.
3. Hawaiian Brown Rice Cupcake
Made using brown rice and whole-wheat flour, these cupcakes are flavored with cinnamon. Pineapple blends with coconut in a delightful way to render a lush moistness and richness to these sweet treats. While these can be served warm along with whipped cream to meet your daily sweet quota, they can be turned into splendid desserts by topping them with caramel frosting or butterscotch ice cream and caramel sauce.
These rice cupcake ideas do not require too much of hard work. Just spend few minutes trying out these rice cupcakes recipes and you will be happy with the results!
Image Credit: ifood.tv, angelscupcakes.files.wordpress.com, thecupcakeblog.com, preparednotscared.blogspot.com
3 Easy Rice Cupcake Ideas