3 Easy Turkey Cupcake Ideas

8 Dec 2011
Turkey cupcake ideas do exist. In this write-up, I have mentioned two variants – one which actually contains turkey and the other two where you can dress up your cupcake like turkey. Whichever the case be, these ideas will yield excellent snacks for your Thanksgiving meal as well as your fall party. Be inspired by these cupcake ideas…
Unique Turkey Cupcakes Recipes
1. Chocolate Turkey Cupcake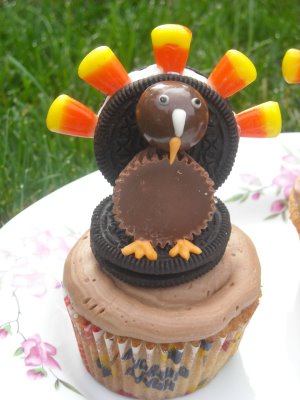 If you are planning to throw a Thanksgiving-themed party, then try these cupcakes. Your kids will be happy as these can be relished in an easier way, sans plates and forks. Here is how you go about it. Frost the baked and cooled chocolate cupcake with chocolate frosting. Now using bright orange colored caramel candy corn fix in the feathers and for the head of the bird you can use brown hued espresso beans. Using orange-hued skittles shape up the beak and form the wattle with mini hearts. Now, to give the turkey the legs, use the I-shaped pretzels from the instant ABC pretzels and using an edible black ink pen, draw the eyes. 
2. Thanksgiving Cupcakes
Can you imagine a thanksgiving without a turkey? The next Thanksgiving spare the actual turkey and bake a turkey-shaped cupcake. The little gobblers are easy to make and assemble. The base is a carrot cupcake and has been frosted with cream cheese icing. Now let us start making the turkey. Place a 3/4th fudge striped cookie [cut off a quarter portion and eat it] in the frosting to resemble the turkey's tail. Now, take out a chocolate or peanut butter cup and keep it attached to the 'tail' to make the body. Finally for the neck, you can use a walking stick shaped candy stick. Attach a yellow and orange colored soft candy make for the wattle. Now, serve them!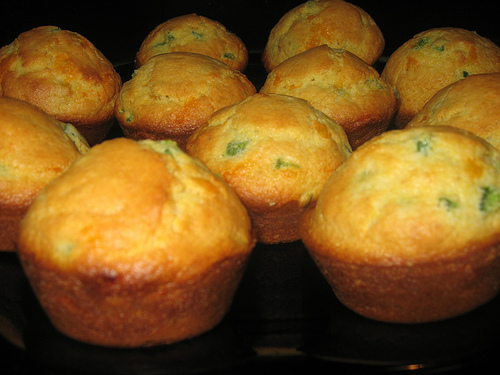 A savory cupcake made with cooked turkey and cheddar cheese, these are ideal breakfast or brunch recipes. Flavored with Worcestershire sauce, pimientos, mustard, and pepper, these are quite a healthy munch. Serve them fresh out of the oven with a garnish of parsley alongside a piquant sauce.
These cupcakes look smell fabulous and taste splendid! These are just two of the key reasons why you should try out these turkey cupcake ideas!
Image Credit: nofussfabulous.com, ifood.tv, seamuffin.blogspot.com, cupcakestakethecake.blogspot.com
3 Easy Turkey Cupcake Ideas