3 Easy Pistachio Cupcake Ideas

7 Dec 2011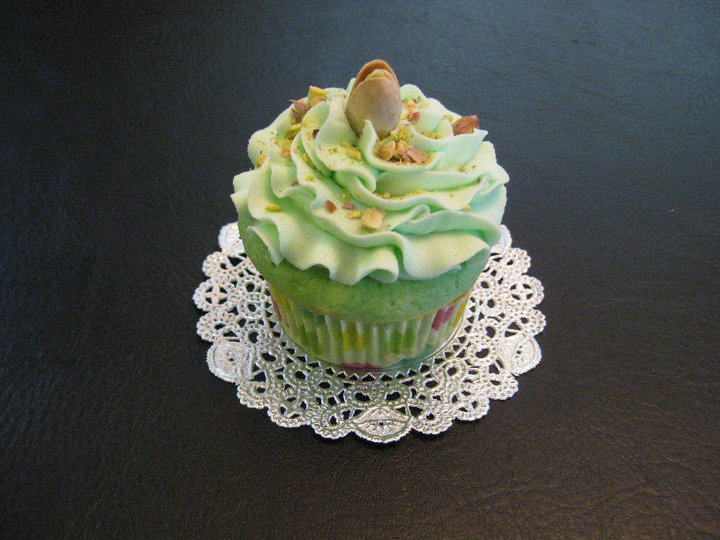 Give a simple get together a special touch with a few sensational pistachio cupcake ideas. The crunchy pistachios are quite often relished as snacks but including them in your cupcake can make them more exciting. A  cupcake with pistachios in it may not be as indulgent, but the  recipes mentioned here are definitely compelling . Try them out...
3 Flavorful Pistachio Cupcake Recipes
1. Pistachio Cupcakes with Pink Cream Cheese Buttercream
Flavorful and moist rich, these cupcakes made with a simple cupcake batter get a glamorous appeal due to the presence of pistachio-flavored Jell-O and pistachios. Top them with a light and creamy cheese buttercream. Add a few drops of red food color to the frosting for a contrasting appeal.
2. Cranberry Pistachio Cupcake
These cupcakes bring in the delightful combination of the ruby red dried cranberries with lovely green pistachios. Topped with a nutty brown sugar topping, these cupcakes give you a double dose of pistachios. Prepared using whole-wheat flour, these cupcakes are rich with the aroma of ground coriander, which make them a unique feast for the palate. Serve them fresh beside pistachio ice cream.
3. Chocolate Chunk Pistachio Cupcake With Chocolate Butter Cream Frosting
Give your kids and family a flavorful weekend with these chocolaty pistachio cupcakes. These pint-sized desserts are fluffy and sweet. With a mild nutty aroma, these pretty cupcakes with lovely chocolate flavors are perfect desserts for a crowd. Add a luscious chocolate buttercream frosting to render that extra special touch to these delightful delicacies.
If you wish to treat your friends and family to something special, then these pistachio cupcake ideas are a great choice.
Image Credit: thecupcakeblog.com, cupcakestakethecake.blogspot.com, simplelovemn.blogspot.com, jenyleecupcakery1.blogspot.com
3 Easy Pistachio Cupcake Ideas