5 Easy Ginger Cupcake Ideas

6 Dec 2011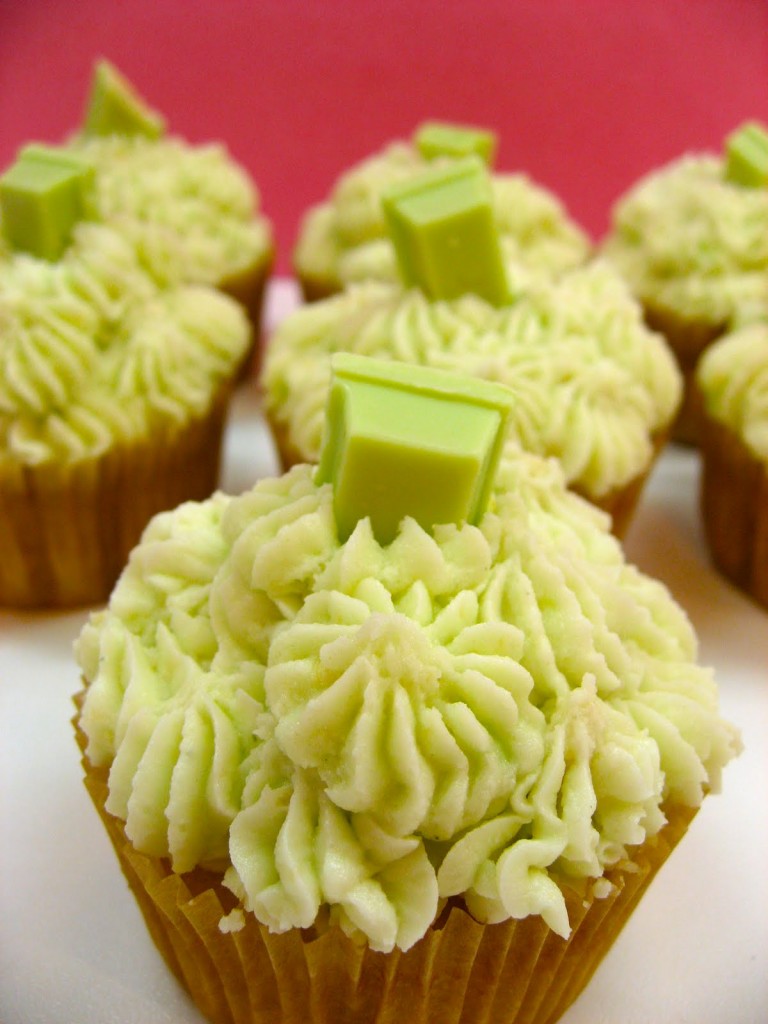 A ginger cupcake, jogging your memory down the lanes of the flavors of fall, is light and fluffy goodie. Ginger adds a delicate and lovely zing to the cupcakes, which offsets the sweetness of these fares. The rich aroma that is spread while you bake these ginger cupcakes recipes emphasizes the goodies being fantastic comfort foods. Here are some exclusive ginger cupcake ideas to warm up your solo winter evenings!
Top 5 Ginger Cupcakes Recipes
1. Gingerbread Cupcakes With Lemon Cream Cheese Frosting
Gingerbread is synonymous with holidays and when they are molded into bite-sized goodies, they get a retro twist. Rich with lots of spices – ginger, nutmeg, cinnamon, allspice, and cloves – these are powerful winter warmers. Crown them with a tangy lemon-flavored cream cheese frosting to pep up your celebrations.
2. Whole Wheat Ginger Cupcakes
Feel the delicate and zingy bursts of ginger in your mouth with each bite of these cupcakes. Prepared with whole-wheat flour and oats, these molasses and honey rich gingery cupcakes make a sophisticated affair. These cupcakes make tasty companions for ginger-flavored tea.
3. Pumpkin Cupcake With Caramel Bourbon Buttercream
Moist and palatable cupcakes made with pumpkin puree and flavored with ginger, cinnamon, and cloves, these make rich, robust Thanksgiving desserts. Top these goodies with a magnificent Caramel Bourbon Buttercream and sprinkle a little ginger, nutmeg, and cinnamon powders for added zing.  
4. Ginger & Fig Cupcake With Orange Buttercream Frosting
Prepared using a flour and egg batter, these fig cupcakes are flavored with ginger and cinnamon. The figs blend along with the other ingredients rendering an alluring aroma. Give them a festive appeal by adorning them with a crown of mildly tangy orange buttercream frosting and few sprinkles of candied orange peels.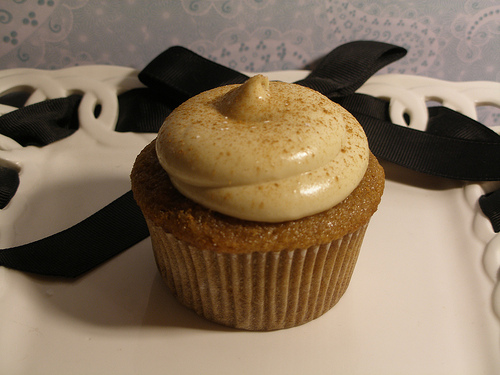 If you want to bring in the fall touch into your summer party, then these applesauce spice cupcakes are the perfect choices. Along with being great snacks for your little kids, these are fun-filled desserts also. Choose a cream cheese frosting to go with these cupcakes to render them a party appeal.
Try these ginger cupcake ideas! These ginger cupcakes recipes give you beautifully moist and tasty cupcakes every time.
Image Credit: thecupcakeblog.com
5 Easy Ginger Cupcake Ideas