5 Easy Buttermilk Cupcake Ideas

6 Dec 2011
Many a times you would have relished a buttermilk cupcake unaware of the fact that they contain buttermilk. The goodness of buttermilk goes unnoticed mostly. Buttermilk is so versatile that it can be adapted to any flavor of your choice. The fact is that buttermilk makes a cupcake rich and buttery. Here are some good buttermilk cupcake ideas that ought to be tried.
Top 5 Buttermilk Cupcake Recipes
1. Vanilla Buttermilk Cupcake With Buttercream Frosting
Butter with buttermilk give the cake a rich, buttery finish and that too without any speck of greasiness. Tender and fluffy, they have the potential to withstand any frosting. Being slightly heavy, they make filling snacks for kids.
2. Chocolate Buttermilk Cupcake With Butterscotch Frosting
The cocoa blends with buttermilk in a very admirable way. While the cupcakes themselves are good as desserts, the butterscotch frosting gives a new dimension to the richness and flavors.
3. Carob Cupcake With Peanut Butter Frosting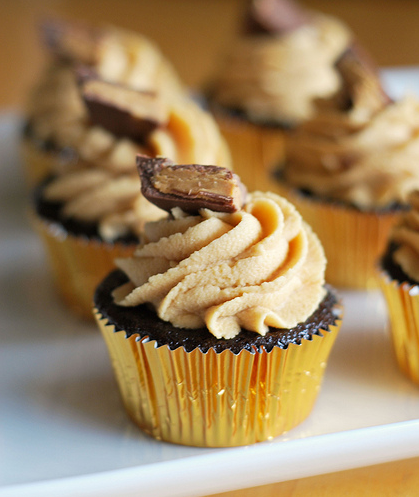 Made with a whole-wheat flour and egg batter, these are incredibly easy to make and taste fabulous. Moist and smooth, these just melt in your mouth. Just add a feather to its crown with a gorgeous peanut butter frosting!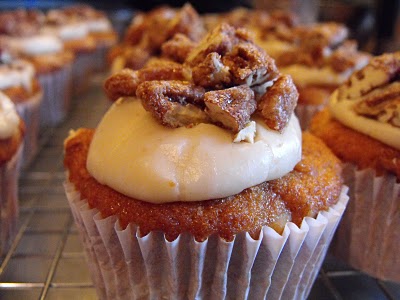 Lighter in texture than banana bread, these cupcakes are a great way to use up ripe bananas. Rich with the lusciousness of chocolate in the cupcake base and with a heavy-duty brown butter frosting, these are not for those who are worried about the calories.
With flour, buttermilk, and egg base containing orange juice, orange rind, and raisins, these cupcakes go well with cardamom-flavored tea. A regal makeover with an orange buttercream frosting transforms them into magnificent desserts.
Therefore, if you have not tried your hands on any of the buttermilk cupcake ideas, it is now time to try at least one from the above ideas! Explore the possibilities to treat your taste buds to a novel experience with these wonderful buttermilk cupcakes recipes.
Image Credit: ifood.tv, piccantedolce.blogspot.com, thecupcakeblog.com, onceuponacafe.blogspot.com
5 Easy Buttermilk Cupcake Ideas