5 Easy Chocolate Cheese Cupcake Ideas

5 Dec 2011
A chocolate cheese cupcake is a perfect treat for anyone who is an ardent lover of both these luscious delights. Can you really beat chocolate, cream cheese and to top it all off in bite size cupcake form? They would be suitable for any occasion, from a formal affair to a breakfast treat. Here are few exotic chocolate cheese cupcake ideas…
5 Enticing Chocolate Cheese Cupcakes
1. Irish Cream Cupcakes With Irish Cream Frosting
A rich chocolate cupcake with flavors of Irish Cream liqueur, these come with a wonderful Irish Cream frosting. The cocoa powder combines with semisweet chocolate chips and cheese in a splendid way, ensuring that these cupcakes get a luscious aroma and tempting taste. The slightly coffee tinted frosting containing Irish whisky makes it a perfect dessert for St. Patrick's Day.
2. Cheese Filled Chocolate Cupcakes
Prepared from an instant chocolate cake mix, these soft and rich chocolate cupcakes with a tender cheese-filled center are great Valentine's Day desserts. These goodies are a delicious blend of a rich chocolate cake and a creamy cheesecake. Sprinkle generous amounts of confectioners' sugar atop the warm cupcake and relish then fresh with a chocolate flavored coffee.
3. Chocolate Cheese Cupcake With Peanut Butter Frosting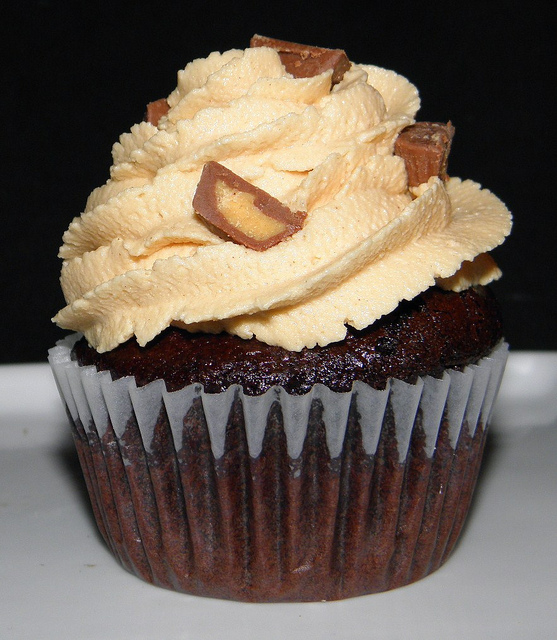 These are, perhaps, the moistest, most cocoa-rich, jam-packed cupcake with oodles of creaminess from the cream cheese and richness of chocolate! Top these devilish goodies with a feather-light whipped peanut butter frosting! These make great accompaniments for your coffee at the brunch party!
4. Banana Cupcakes With Chocolate Cream Cheese Frosting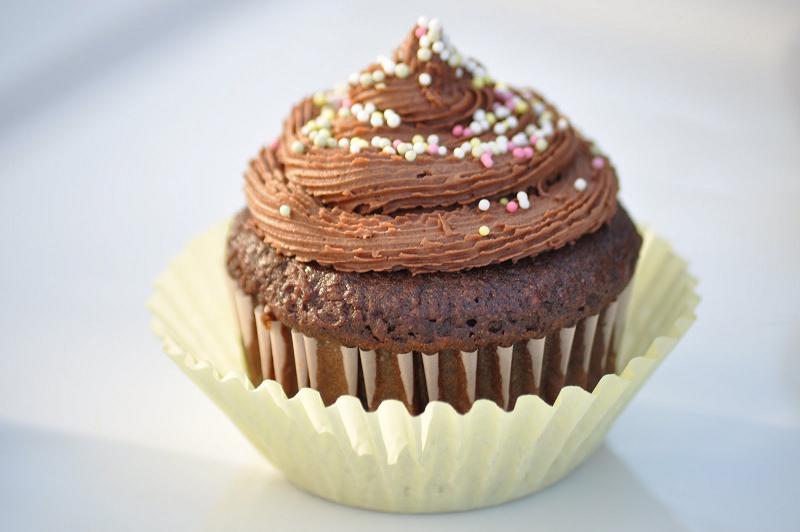 If you wish to relish a fabulously tasting, yet comparatively healthy dessert, then this is the perfect choice. Prepared with whole-wheat flour and oats and flavored with ginger, these banana cheese cupcakes also bring in the goodness of carrots with them. Skip the actual orange cream cheese glaze from the recipe and use a luscious chocolate-rich frosting. The humble banana cupcakes are transformed into heavenly desserts when topped with a tantalizingly rich chocolate cream cheese frosting. 
5. Marble Chocolate Chip Cupcakes
These baked goodies can be packed easily and that too, without causing any damages, to be enjoyed at school or picnics. Since they do not have any icing, kids can relish them without messing up. However, if you want a more luxurious cupcake, then try out the decadently luscious dark chocolate frosting.
When you are craving chocolate and short on time, try these chocolate cheese cupcake ideas. All of these gourmet goodies could be made easily and they taste so fabulous that you will find yourself indulging in them unashamedly.
Image Credit: chocolate-pies.blogspot.com, bitemebuttercup.wordpress.com, thecupcakeblog.com, idealcheese-blog.com, yumandyummer.wordpress.com
5 Easy Chocolate Cheese Cupcake Ideas