5 Easy Marshmallows Cupcake Ideas

2 Dec 2011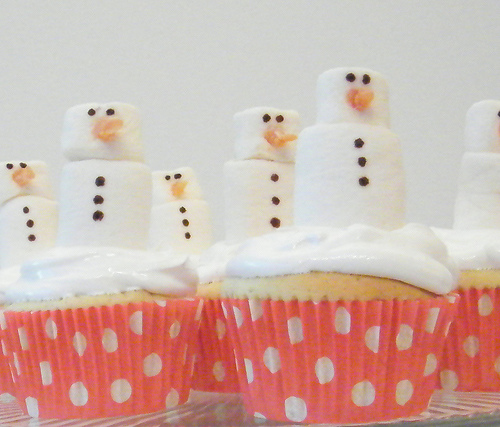 Marshmallows cupcake ideas offer cute and splendid ways to make use of the popular confection in a novel way. The marshmallow cupcakes are very sweet and hence,  do not require any icing. Light and  tasty, these cupcake recipes give a retro appeal to desserts at a party.  Read on to know more,…
5 Surprising Marshmallows Cupcake Recipes
1. Marshmallows Surprise Cupcakes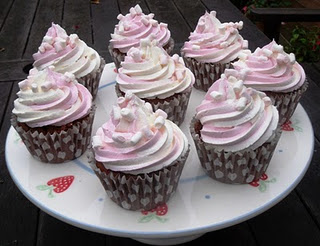 Zucchini mates with chocolate in this delightful recipe. A densely moist cupcake rich containing oat bran and canola oil, it gets a mildly spicy touch from the cinnamon and nutmeg. While the walnuts add crunchiness, the marshmallows make them zestful. You can frost it with chocolate frosting or cream cheese icing.  Kids love them in lunch box.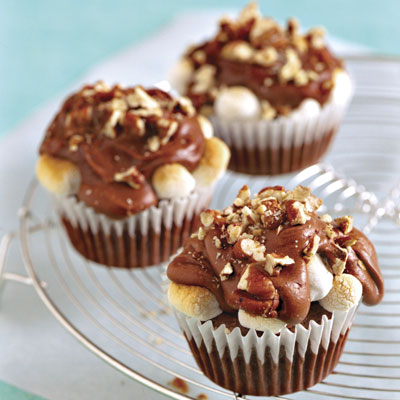 Marshmallows, pecans, and chocolate in one place – nothing could be more blissful! A chocolate cake with marshmallow topping and drizzle of chocolate! While they do appear as if they can take your whole time out, they, in fact, could be baked and assembled easily. Bake them and treat your friends and family to a gourmet chocolaty experience.
3. Chocolate Cupcake With Marshmallow Frosting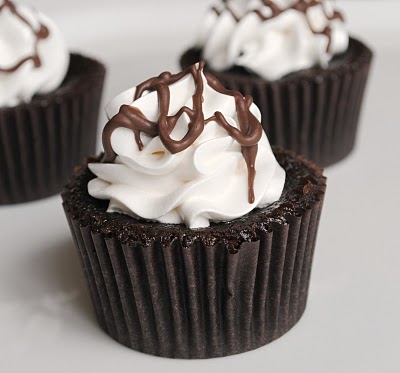 Chocolates when paired with marshmallows result in treats with unrivalled beauty.  Very moist and fudgy, these are not healthy treats. Nevertheless, they are very tasty. Prepare a fluffy frosting consisting of marshmallows, sugar, eggs, cream of tartar, and corn syrup and top the buttery, rich chocolate cupcakes with this. You will see how fast your cupcakes vanish!
4. Apple Cinnamon Cupcake With Choco Marshmallow Frosting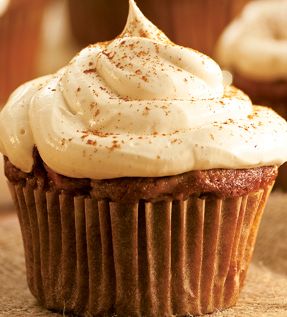 An apple-based cupcake spiced with cinnamon and with the goodness of oats! Top them with an exotic cream cheese and chocolate frosting! The chocoholics will undeniably accept that nothing is more blissful than these heavenly party desserts.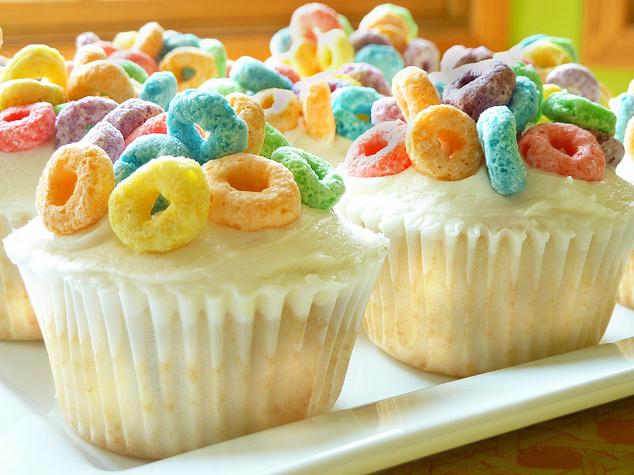 A great breakfast treat, these are more like muffins. Prepared with a pack of rice cereals and flavored with cocoa, these cupcakes contain many marshmallows – in assorted flavors. To add to the attractiveness, you can frost them with various colors and frostings. Easy to make and healthy too, these are great for the kids to grab while they rush to school as well as to be relished as a lunch box snack.
Marshmallows themselves are sweet cute treats adored by kids. So, when you try these marshmallows cupcake ideas, make sure to include your kids! They will love it.
Image Credit: mrswonkas.blogspot.com, allthingscupcake.com, homeiswheretheholmansare.blogspot.com, thecupcakeblog.com
5 Easy Marshmallows Cupcake Ideas